Samsung UNPACKED 2013 Launch Event
The long awaited event finally happened on 14 Mar 2013 (Singapore time 15 Mar 13, 7am)! I watched the live streaming over You Tube, anticipating the unveiling of the latest member of the Galaxy family, Galaxy S4.
Instead of talking about the phone here, I am going to talk about the launch event itself.
The event was hosted in New York, Radio City Music Hall. Prior to the event, Samsung had billboards all over New York Time Square to hype up the launch.
The event was carried out in a very Hollywood awards ceremony style. It looks more like an award ceremony than an event to launch a new phone.
The event started where the 2 Samsung teasers advertisement left off. Jeremy Maxwell "the messager" walking onto the stage with the "Unpacked" box. The host, Will Chase, did a short introduction and introduced J.K Shin, President and Head IT and Mobile Communication Division, who introduced and unveiled the new Samsung Galaxy S4.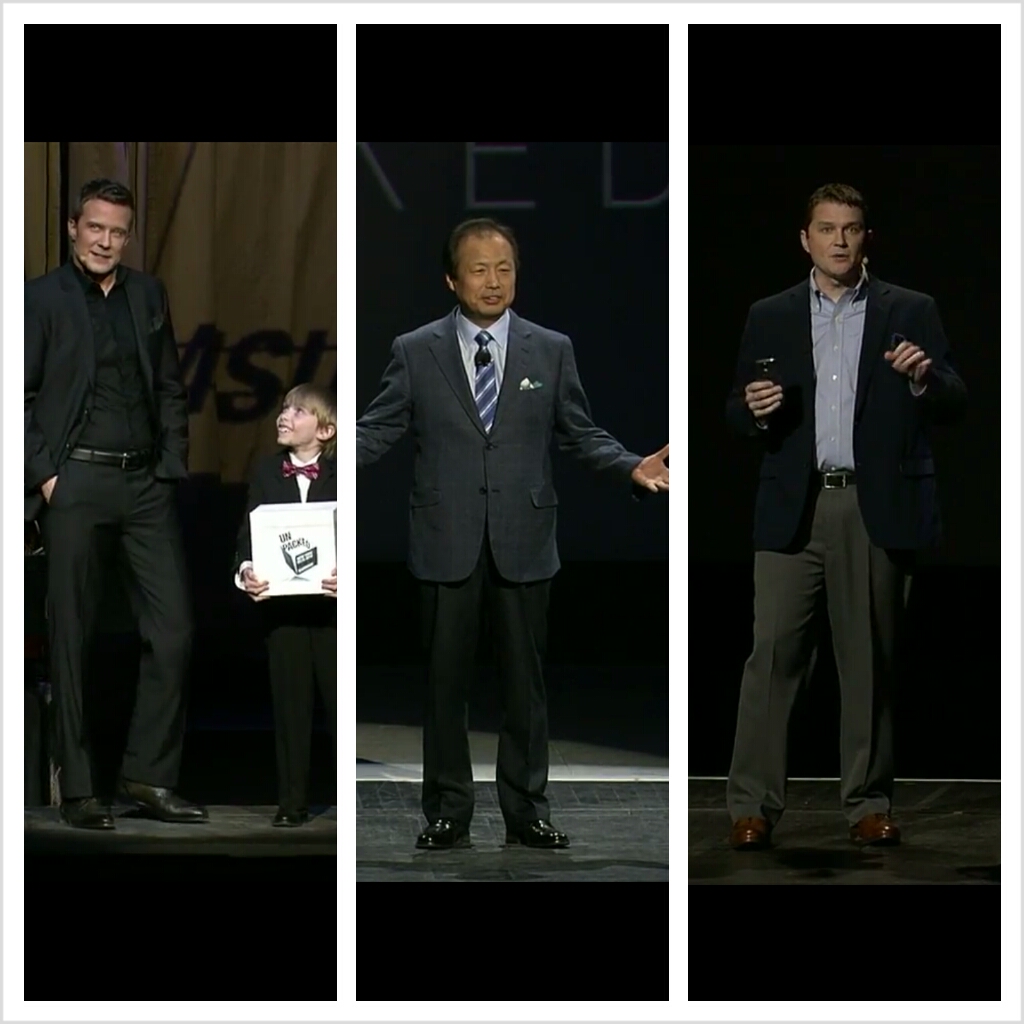 From left to right: Will Chase and "Jeremy Maxwell", J.K Shin and Ryan Bidan
After the phone was unveiled, Shin handed the reins over to Ryan Bidan, Director Of Product Marketing to show what Samsung S4 can do. At this time, the presentation turned into a Broadway show and via singing and acting, it showed what the phone can do.
I will be talking about the functions of the phone in a later posting.
Through four very different acts, it managed to highlight the functions of the phone and how normal users (like us) can use the phone on a daily basis.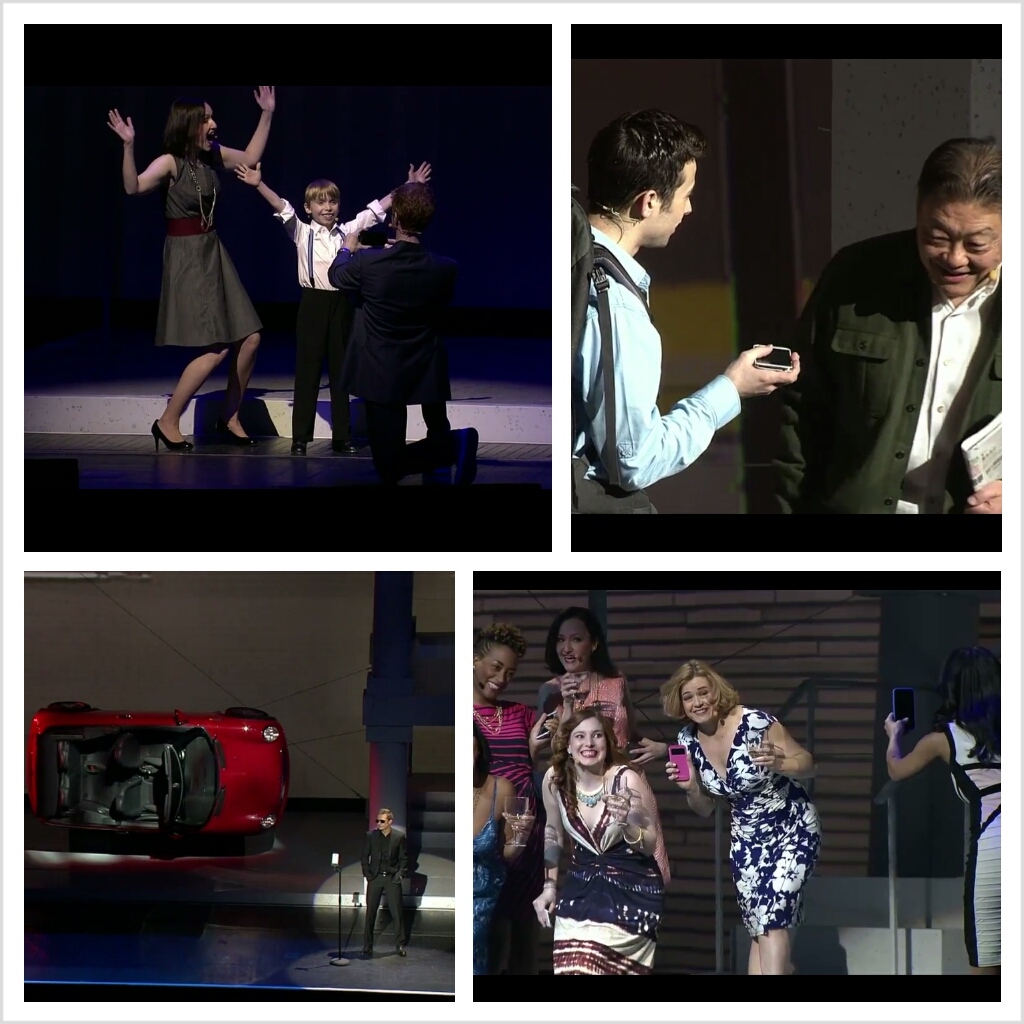 After much fanfare, the show wrapped up and the front of the stage was turned into a big exhibition area for audience to view and experience with the phone.
I like the launch event. From the ad teaser to the way the actual event was launched, it showed how much effort Samsung has put in for this launch. It was just not a boring presentation with one person talking away about how good the phone is but it showed the unique functions via interesting songs and dances.
After all, they went all the way to New York to do the launch rather than to do it in South Korea instead. I wonder why. Hmm…
So if you missed the launch and want to watch it, you can always watch it on You Tube.
Please comment if you enjoyed the launch event as well.
Coming up next, I will be talking about the phone and which are my favourite functions of the phone.
Please note that the pictures are screen captures from the live streaming of the show.