Samsung Galaxy S4 - Software features
I am very impressed with the software features of Samsung Galaxy S4. I think Samsung really go all way out to win some new fans with S4. For me, the software will be the main pull factor for me to lay my hands on one when it is released.
Samsung believe in creating a richer, simpler and fuller life and hence the tagline for Samsung Galaxy S4 - Life Companion. So how are they going to do this? Simple, they created the phone based on 4 statements.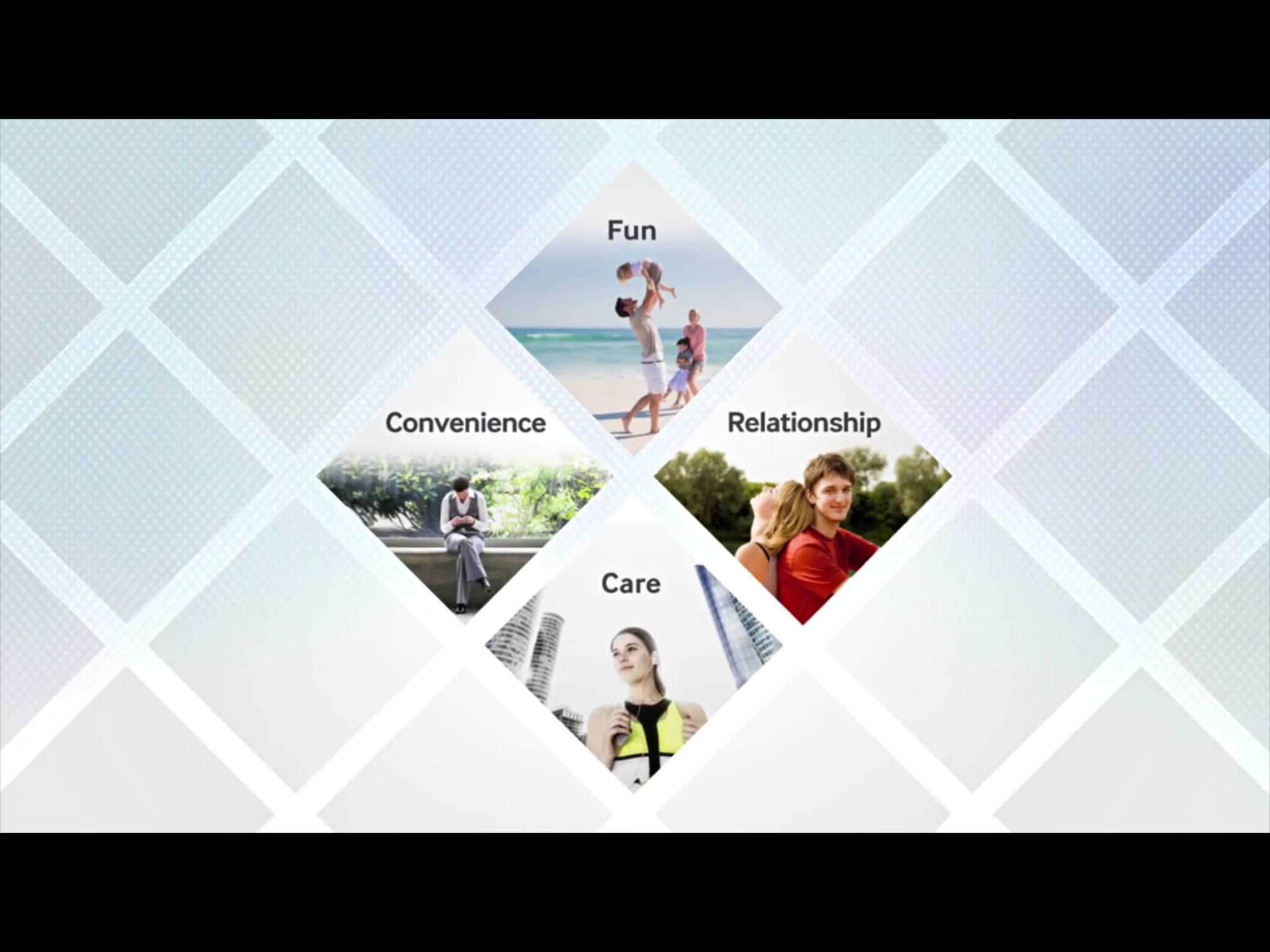 1. Daily life is more convenient - Making your life easy and hassle free
Air View: Preview videos by hovering your finger above the screen, instant preview and speed dial your contacts

Samsung Smart Pause: Recognizes when to pause and play your video

Samsung WatchON: Making your living room experience more enjoyable with your smartphone

Optical Reader: Recognize information

Touch and use with gloves
2. Life becomes more fun - Making life's everyday moments fun and memorable
Group Play: Share music: Use multiple phones as speakers

Group Play: Play Games: Play Games with your friends in real time

Sound and Shot: Give life to your photos by adding audio

Cinema Photo: Animate photos to make them fun and interesting

Dual shot: Double the joy with a front and rear camera that can be used simultaneously

Dual recording: Create a more personal and dynamic video
3. Relationships grow closer - True connections bringing people closer together
ChatON: Dual Video Chat: Simultaneously show surroundings during a video call using both front and rear cameras

ChatON: Share screen: Share your screen with friends and family

S Translator: Communicate globally anytime, anywhere
4. Wellbeing is cared for - Taking care of your health and quality of life
Samsung Adapt Display: View more comfortably with a display optimized for your eyes

S Health: Monitor your health, reach goals and share with friends
After previewing what the phone's capabilities during the launch, most of the features appeal to me, the ones that appeals to me most are as follows:
Camera functions – Gives a new definition of taking group photo or video

Air view – Gives a quick preview

Smart Pause – No need to press pause any more, eye ball tracking technology.

S Translator – A great help when travelling, provided if able to use offline.
The feature that are the least appealing to me is S Health as there are currently a lot of apps which are available and has the same functions. There is a need to buy external devices in order to have full use of the feature. I am sure that this function would use up a lot of battery life like using a pedometer to track the number of steps taken. Can the app track while the phone in sleep mode? I do not think so. Hmm… This needs further testing when I have the phone.
So which is your favorite feature of the phone? Do you think Samsung created a Life Companion phone? I think they did manage to do it and set a pretty high bar for other phones to catch up.
For the full functions of the phone, you can just click on the link here.