Nokia Beacon 1 Review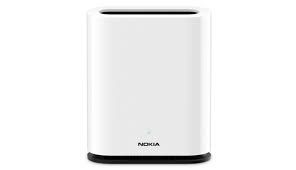 Currently using a Linksys Velop Triband mesh router. Paid over SGD 500 for the system. Although powerful and fast, setup was quite painful. It required an app and multiple attempts! There was also issues with nodes disconnecting and needed restart. It was with this in mind that I tested the Nokia Beacon 1.
Setup was a breeze! Steps:
1. Download the Nokia WiFi app
2. Followed the instructions on the app
3. The router was setup within minutes
Adding the additional node was also easy using the app. Coverage is excellent even with the room door closed! Video streaming, video calls also worked well. Internet speed averaged nearly 140 Megabits which was slightly slower than the Velop (160 Megabits) on Chromebooks. This is sufficient for video calls and streaming. Internet speed was under 100 Megabits when connected to the secondary node. Given the current Covid 19 lockdown, video conferencing is important for working from home.
The app includes ability to setup profiles for family members and set limits on usage based on time. This is similar to Velop. However the layout is simpler.
Pros:
1. Simple setup
2. Aesthetically pleasing nodes with small form factor
3. Decent performance on Chromebooks
4. Good coverage
Cons:
Website router management - Velop comes with the ability to control the router via a website. Although basic and clunky, it is great those with fat fingers like me. Personally find it hard to work on a mobile via apps so website management is preferred. Unless I'm missing something, there is no equivalent for Nokia Beacon
Bottomline: If the Nokia Beacon was available at the time I needed a mesh router, it would have been a top contender.
See this for production information:
https://www.starhub.com/personal/home-broadband/devices/smart-wifi.html


"All that is necessary for the triumph of evil is that good men do nothing." - Edmund Burke