HTC One M9 Review
I have been using
HTC One M8
for the past year, replacing the
HTC Butterfly S
. These 2 phones changed my impression of HTC phones. I appreciate the curvy back design, their camera quality, and most importantly, the incomparable butter-smooth modern-looking Sense UI.
I was hoping that HTC would wow us with the latest One M9 like what it did for the M7, and after a long wait since its official announcement, I finally received a unit from
StarHub Community
to write my review, before it officially goes on sale in Singapore on 2 May 2015.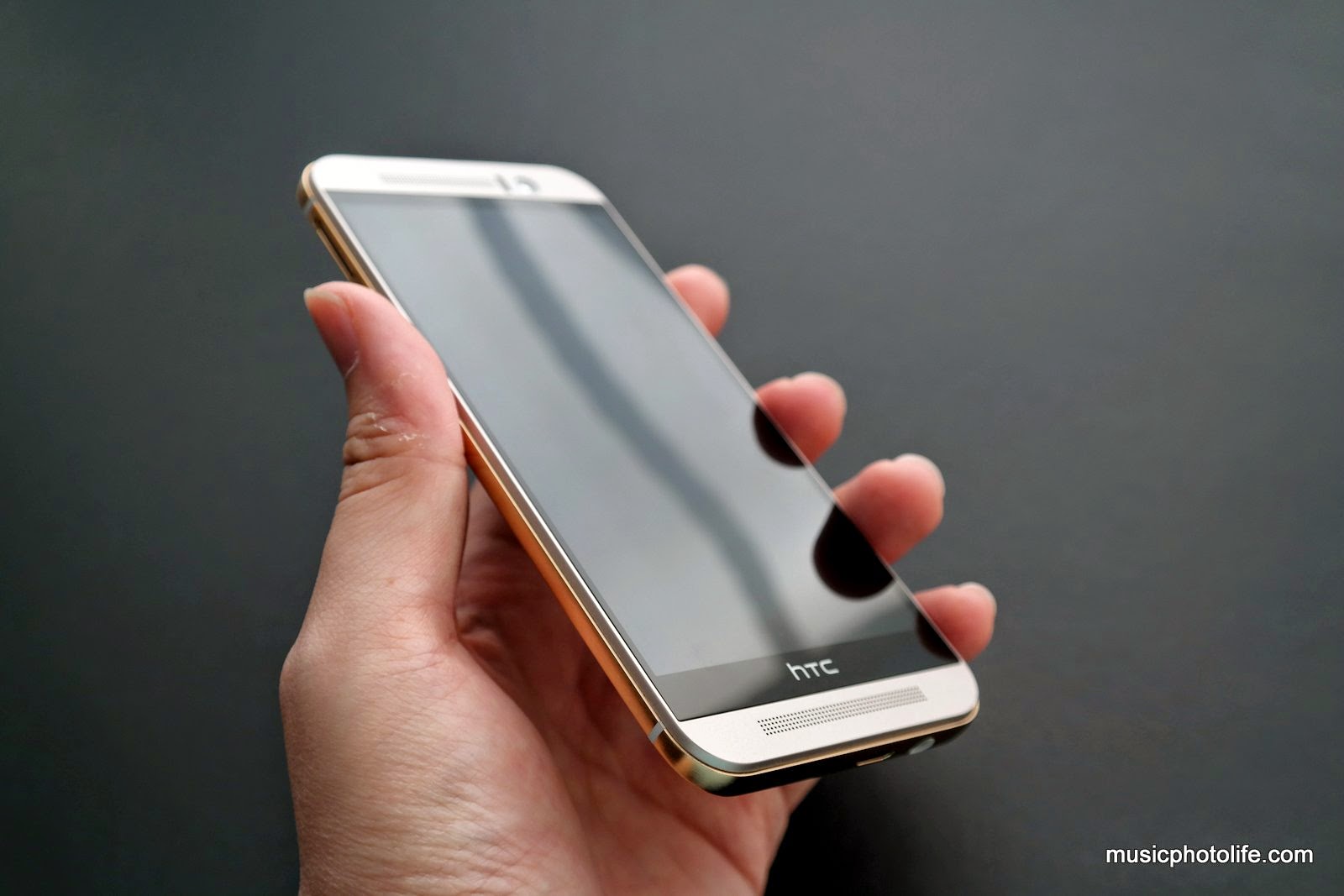 Design
There are elemental design differences between the M8 and M9. The M9 review unit I have sports a dual-tone Gold-on-Silver finishing with sharp sides, while the M8 back curves all the way around the sides. Interestingly, this sharper design gives an impression of a more aggressive hold with the M9 as compared to the smoother slippier M8. The power button is shifted from the top to the right side along with the volume buttons, offering greater ease of access. The M9 camera lens module is more prominently square, and it protrudes compared to the smaller round M8 camera that flushes with the surface. Being sapphire-coated, I believe it should be safe from scratches over time.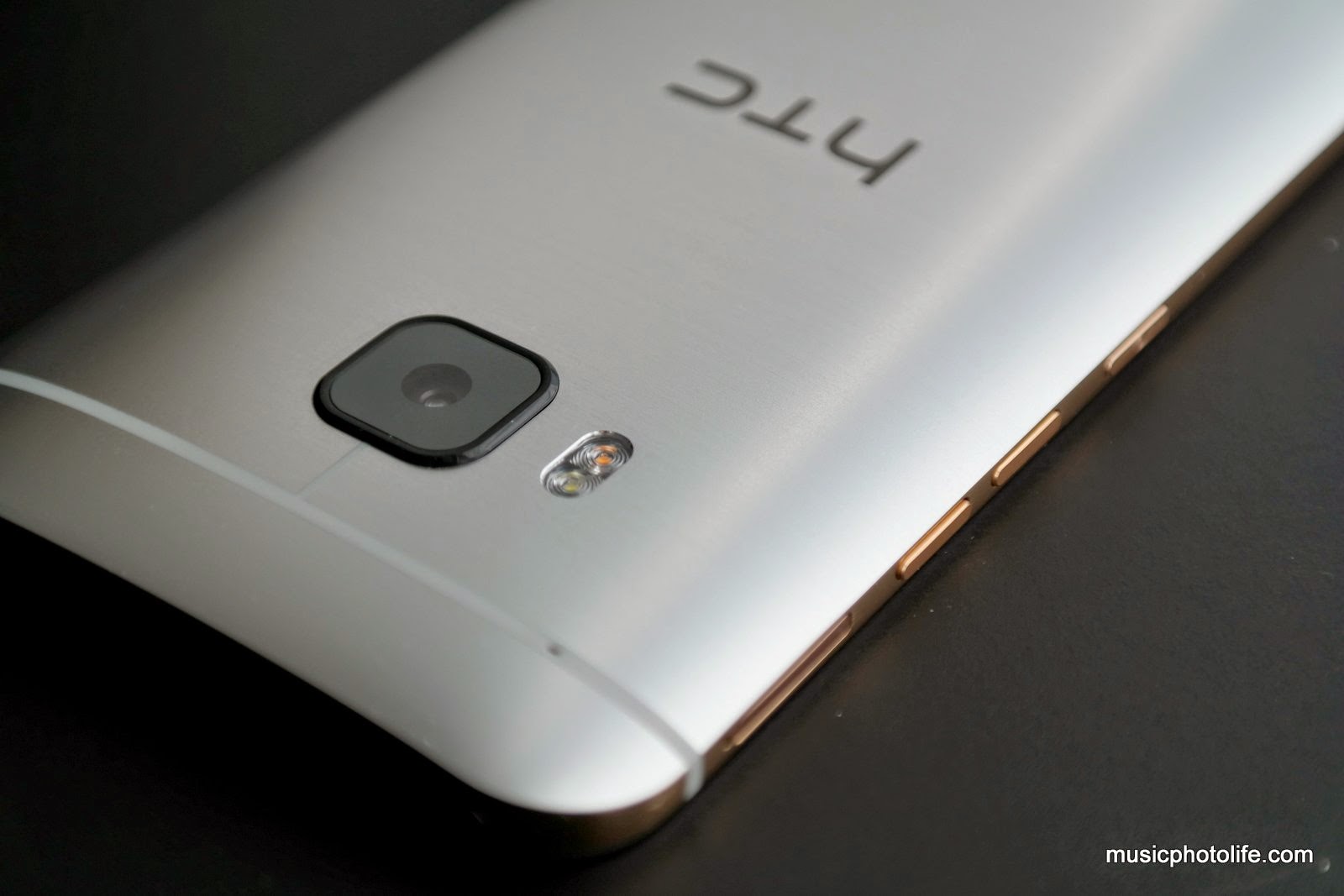 Size-wise, both M9 and M8 are virtually identical, save for a few millimetres. In fact, they are so similar that I could fit my M8 casings onto the M9. Interestingly, while M9 is lighter than M8 by 3 grams, it feels heavier.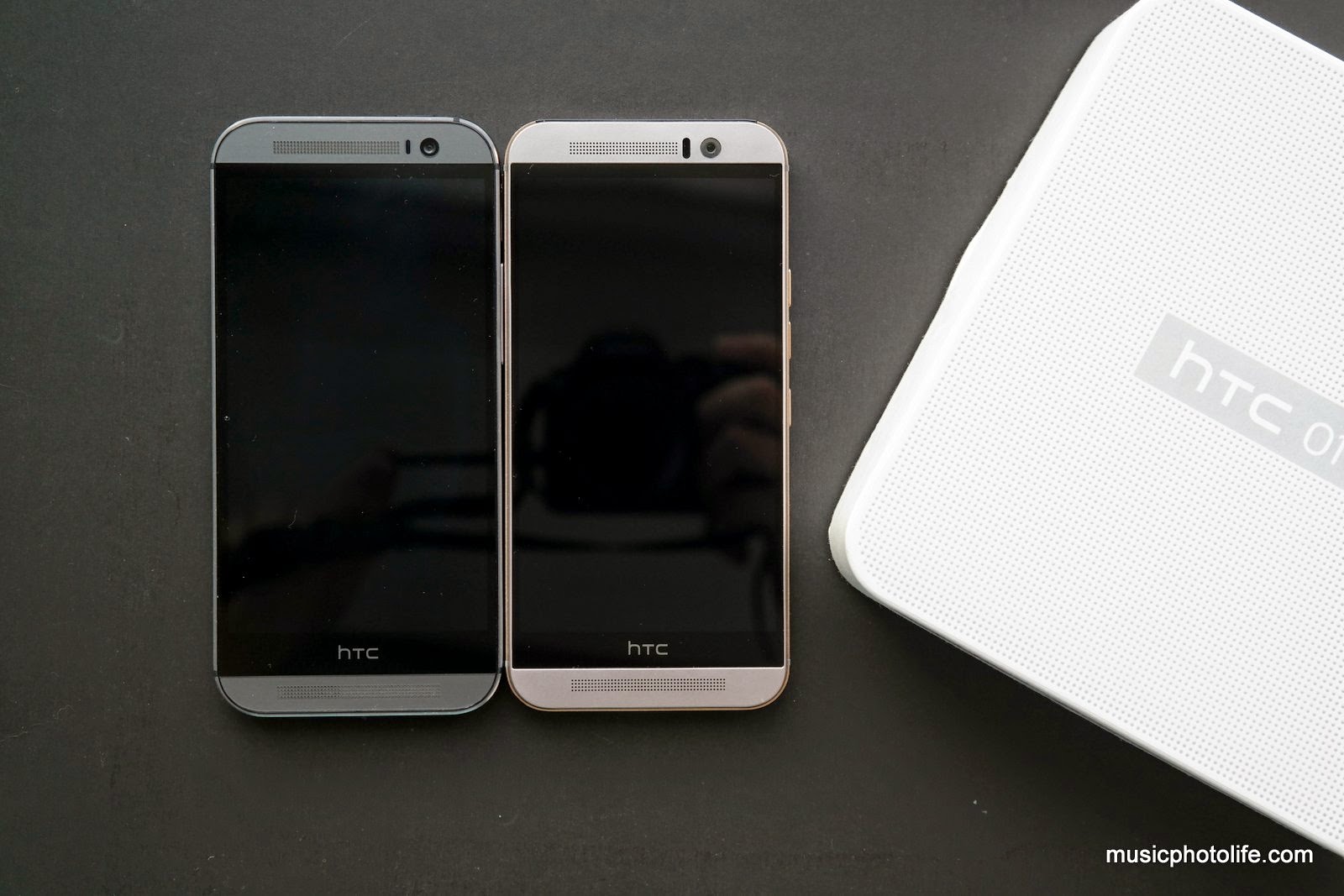 Without a doubt, the carefully detailed aluminium body is what makes me love owning the M9.
Hardware
The M9 has revised most of the hardware specs: 8-core Qualcomm Snapdragon 810 64-bit processor, 3GB RAM, 32GB internal memory, 2840mAh battery, 20MP f/2.2 rear camera. Largely unchanged: BoomSound speakers, 5-inch full-HD display. Even so, the BoomSound is tweaked with clearer treble output, making it sound a notch louder than the M8.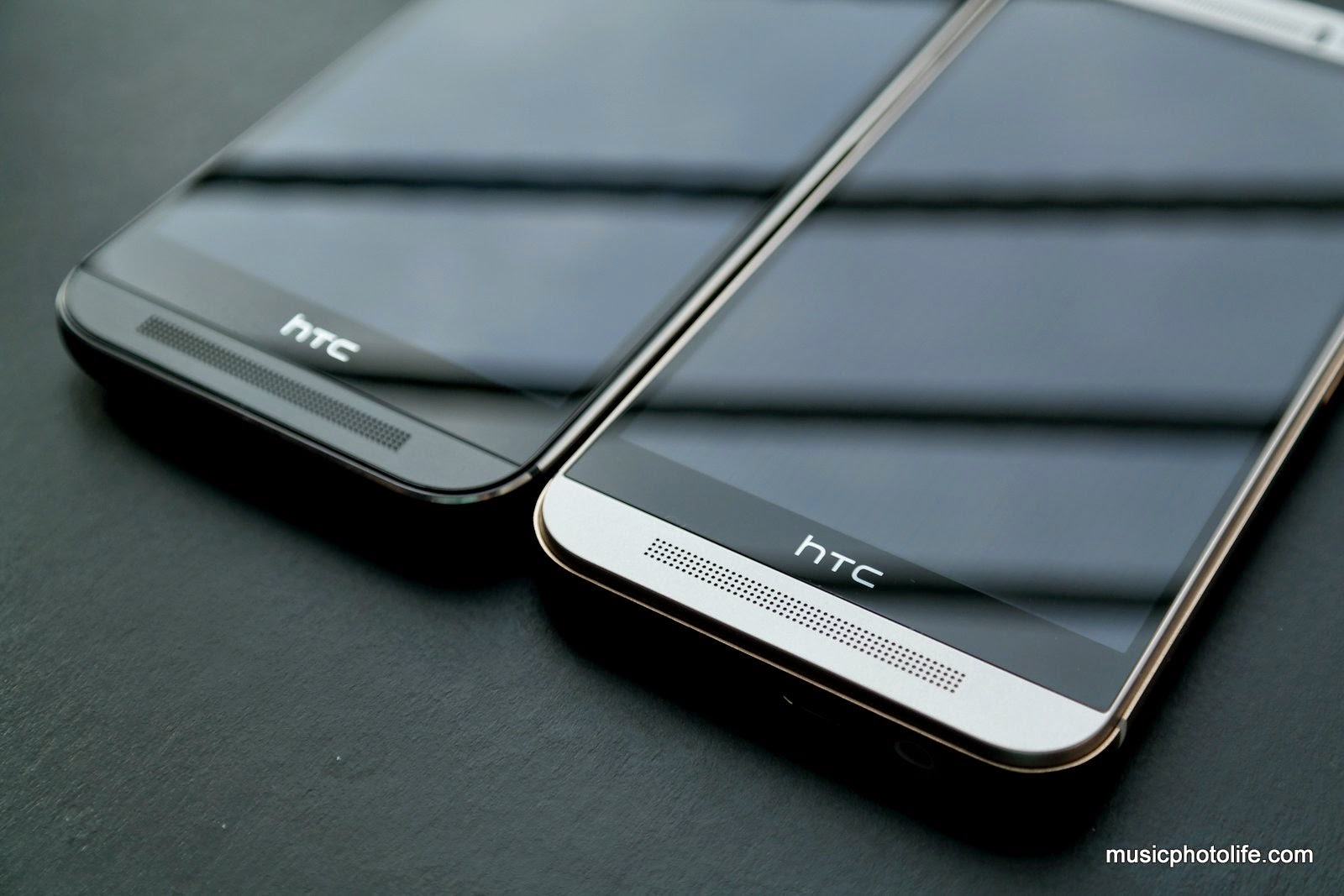 The display appears to be more muted and warmer, but slightly sharper and detailed compared to M8.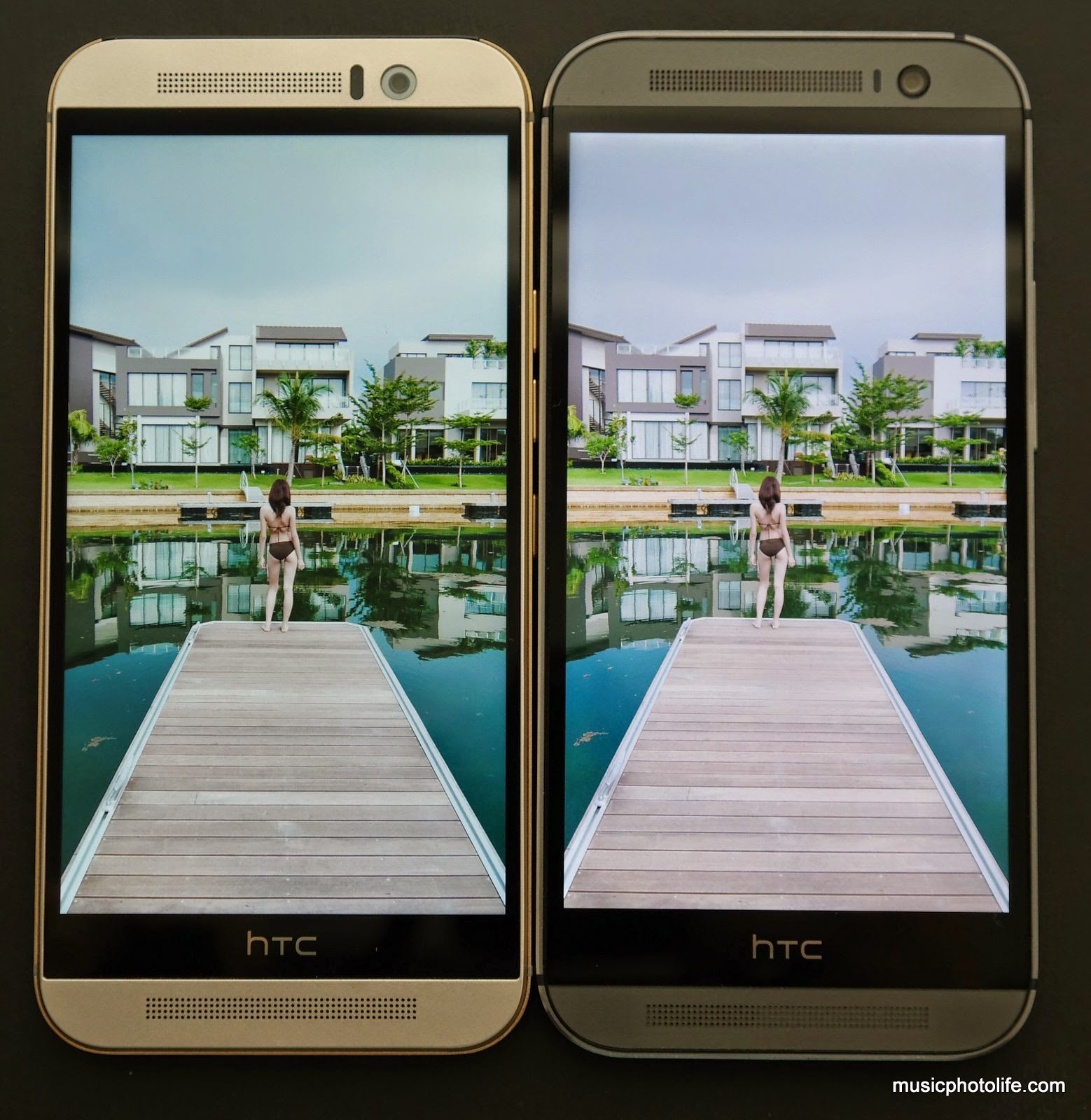 Camera
The 20MP camera is a step away from the UltraPixel that HTC has been evangelising for 2 years. I find the M9 camera exposure slightly conservative (read: underexposed). When pixel-peeping, there are some noticeable compression artefacts compared to the
Samsung Galaxy S6
.
With good lighting, the M9 easily surpasses the M8. But when light falls, the M9 fails to shine. Images turn out with slight magenta cast with less-than-stellar colour tone.
As for the front-facing camera which is UltraPixel (4MP), images are tuned to look brighter with a beauty slider to adjust the intensity of skin smoothening.
Battery
The battery performance of the M9 is slightly better than M8, but with my kind of heavy usage, it is still not enough to last the entire waking day comfortably. The M9 supports Qualcomm QuickCharge which allows me to charge up 50% in just 30 mins, but HTC packs just a standard voltage charger, unlike other manufacturers. It is puzzling why HTC does not want to sell that feature to mitigate any ill-feelings of inadequate battery capacity.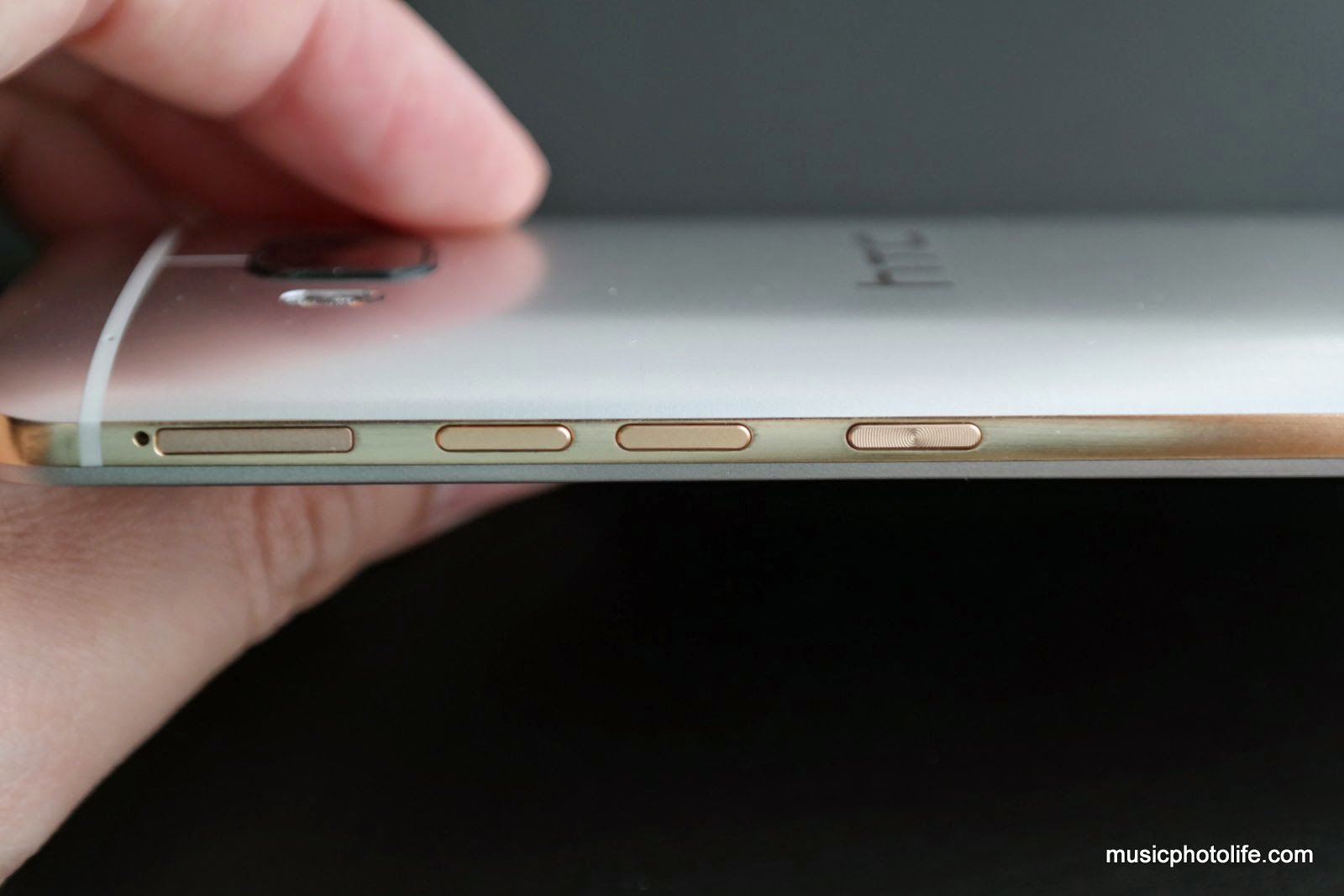 Sense 6 to 7
For existing M8 owners who has already upgraded to Sense 6, the look and feel is indiscernible, except for a few additional customisation options on the bottom navigation buttons, more Theme options (like fonts), able to enable individual motion launch gestures instead of all-or-none.
Of course, the beauty of switching from an existing HTC device to M9 is that I can conveniently restore all my settings, messages and apps over the air, including the home screen page layouts.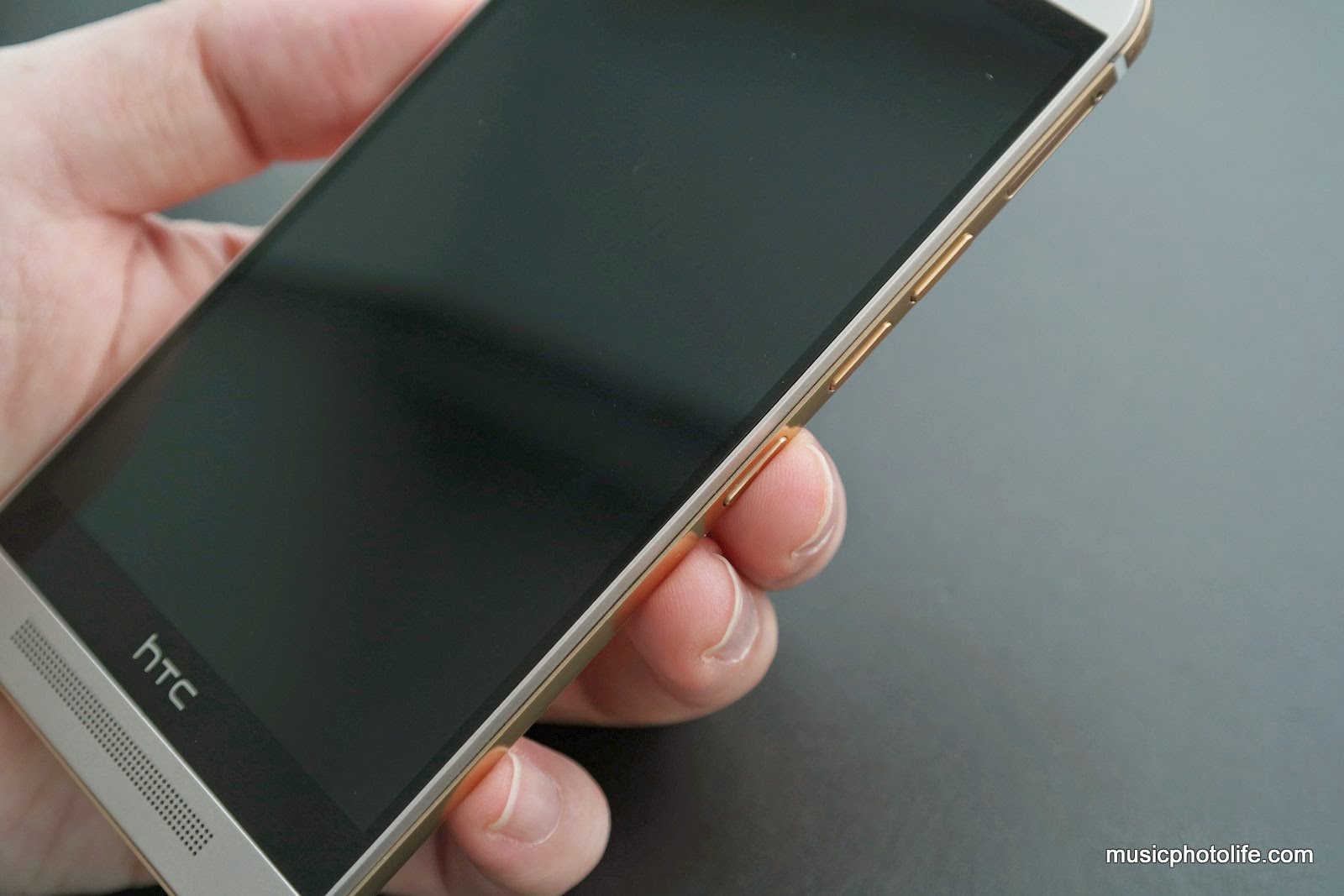 For non-HTC users looking at the M9, here are a list of features that may entice you to switch over, apart from the gorgeous metal body.
HTC Sense 7 UI
HTC Sense is one of the cleanest, speediest Android UI ever. If you need your smartphone to be highly responsive to actions without any unnecessary transition lags, I would go for HTC One M9. I love the modern minimalist design, and the UI does not suffer from performance retardation (speaking from 1-year experience with HTC One M8).
The new Sense 7 now lets you edit the bottom navigation icons. I can choose to turn off screen, hide navigation bar, pull down notification, auto rotate. I can also rearrange the icons, so this is great for owners where the back button is located elsewhere. For now, you can only add one custom icon, and the default 3 icons cannot be removed.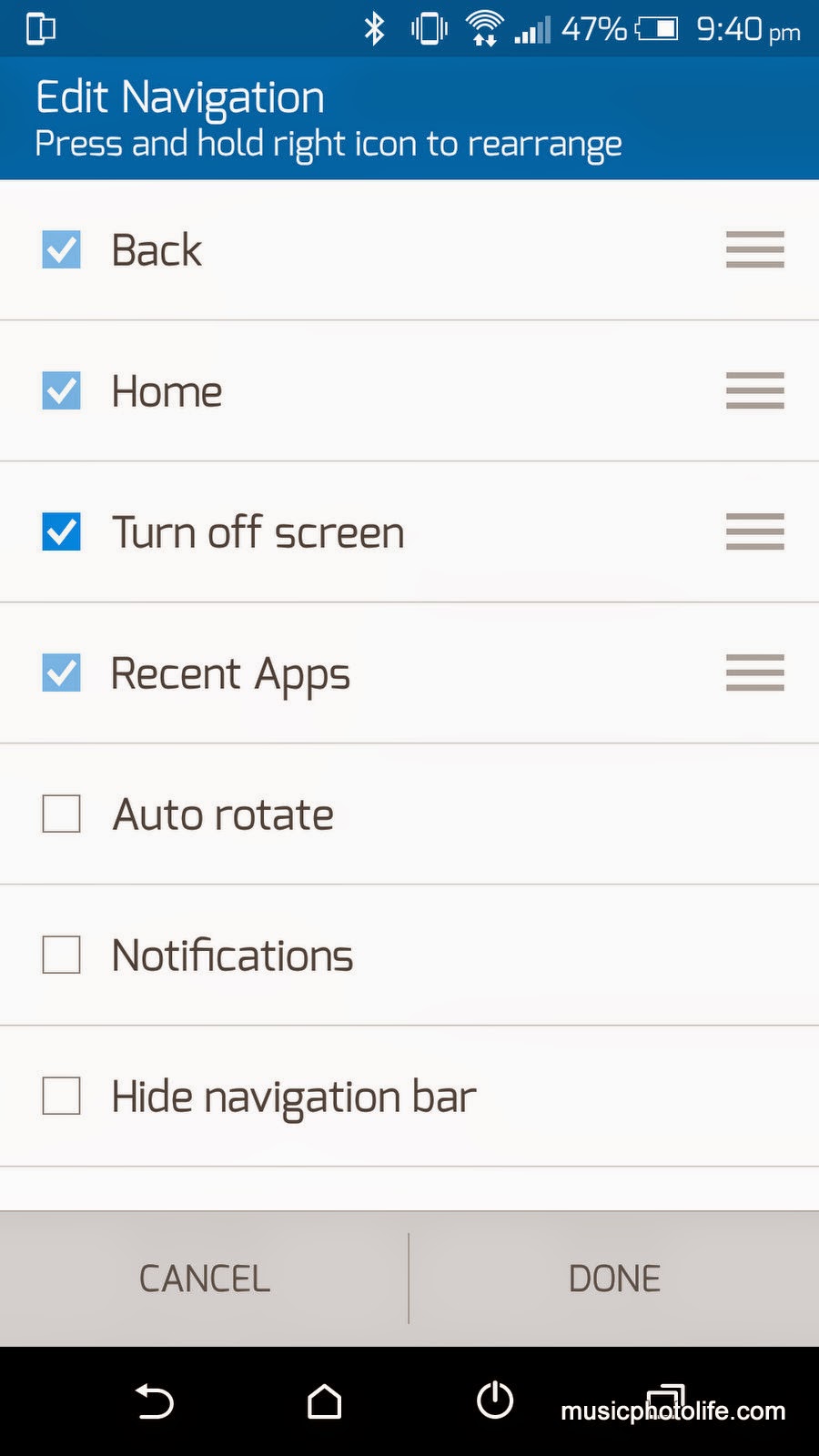 The ability to add the power button as a navigation button is excellent for drivers who mount the phone to the car dock. I can easily switch off the display by pressing the soft button. Turning on the screen is simply double-tapping the screen.
BoomSound
The next best thing on the HTC One M9 is the BoomSound. After so many years since the launch of M7 in 2013, no other smartphone manufacturer comes close. The M9 improves the BoomSound experience with Dolby Audio, providing more life-like surround sound.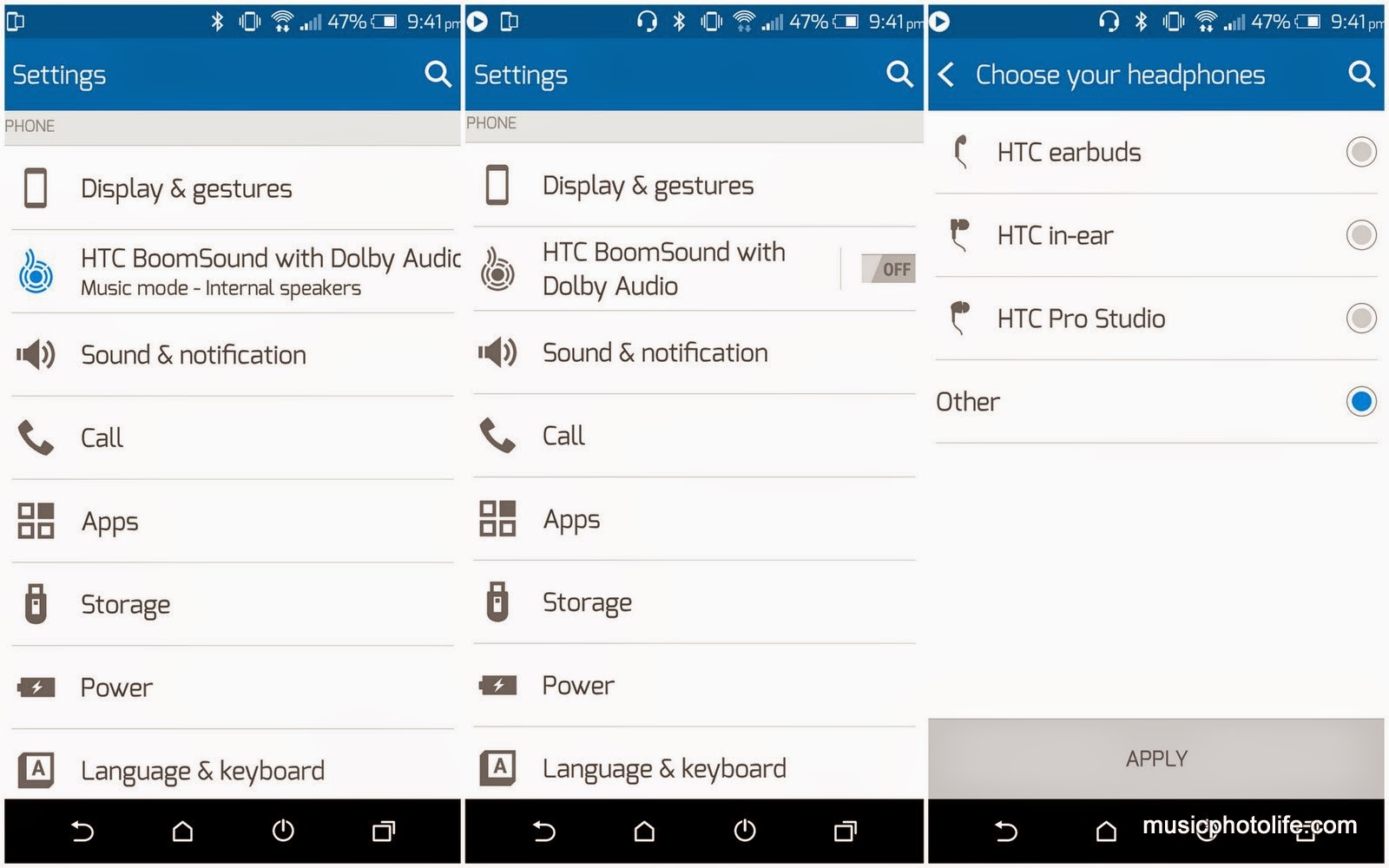 The best part is that the speakers face the front, so you no longer have to put yourself in awkward positions to hear the audio clearly.
HTC Themes
HTC recently launched the Themes app which lets you download or create your own themes. The app also makes it easy for you to share your themes to the HTC online community. You can also choose to download and customise specific areas like wallpaper, icons, fonts, accent colours, keyboard and keypad colours. HTC Theme app is also available to HTC One M8 and other HTC phones updated to Sense 6 UI but with fewer features.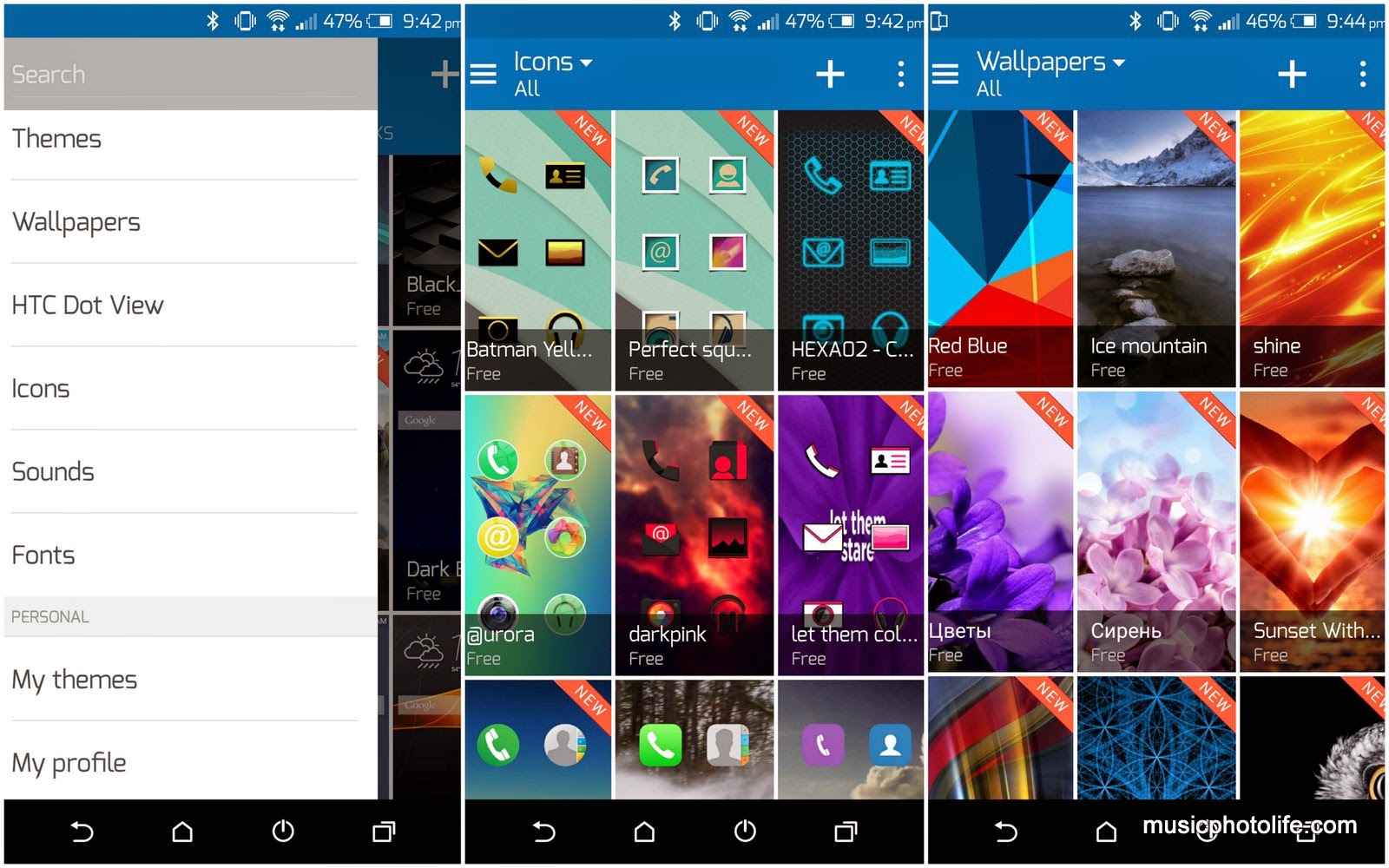 HTC BlinkFeed
One of the first to create a dedicated newsfeed homescreen, the BlinkFeed is your periodic digest of news that you can customise. HTC has done it right from Day One: while other brands opt for clumsy widgets or hidden swipes to reveal their versions of news feeds, BlinkFeed exists as a homescreen page and works comfortably. There is option to remove it altogether if you prefer your own news feed app.

HTC Photo Editor
The new integrated photo editor has a handful of interesting editing effects. HTC categorises the edits into Essentials, Flair, Effects and Touch Up. Besides the usual crop and colour tone edits (Essentials) and drawing (Flair), you can now apply multi-photo shape effects or double exposures (Effects), as well as manipulating face shapes, eye tones and clarity (Touch Up).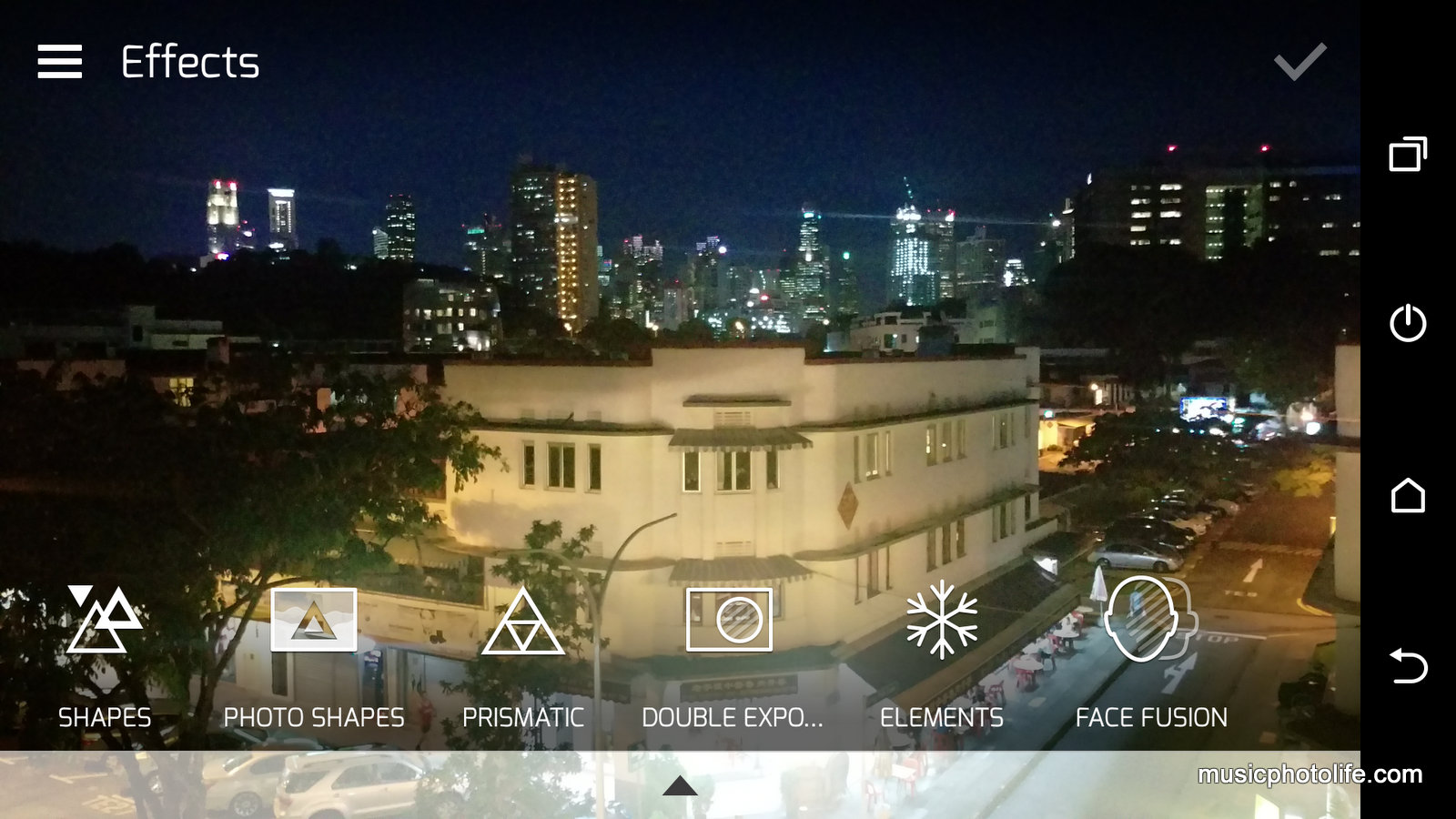 HTC Sense Home
This new widget which is location-aware will display your frequently-used apps and provide recommendations. Unfortunately, it does not offer any location-based setting triggers, like changing ringtones or activating WiFi, though you can easily download third party apps. If you do not find a use for it, you can easily remove it from the home screen.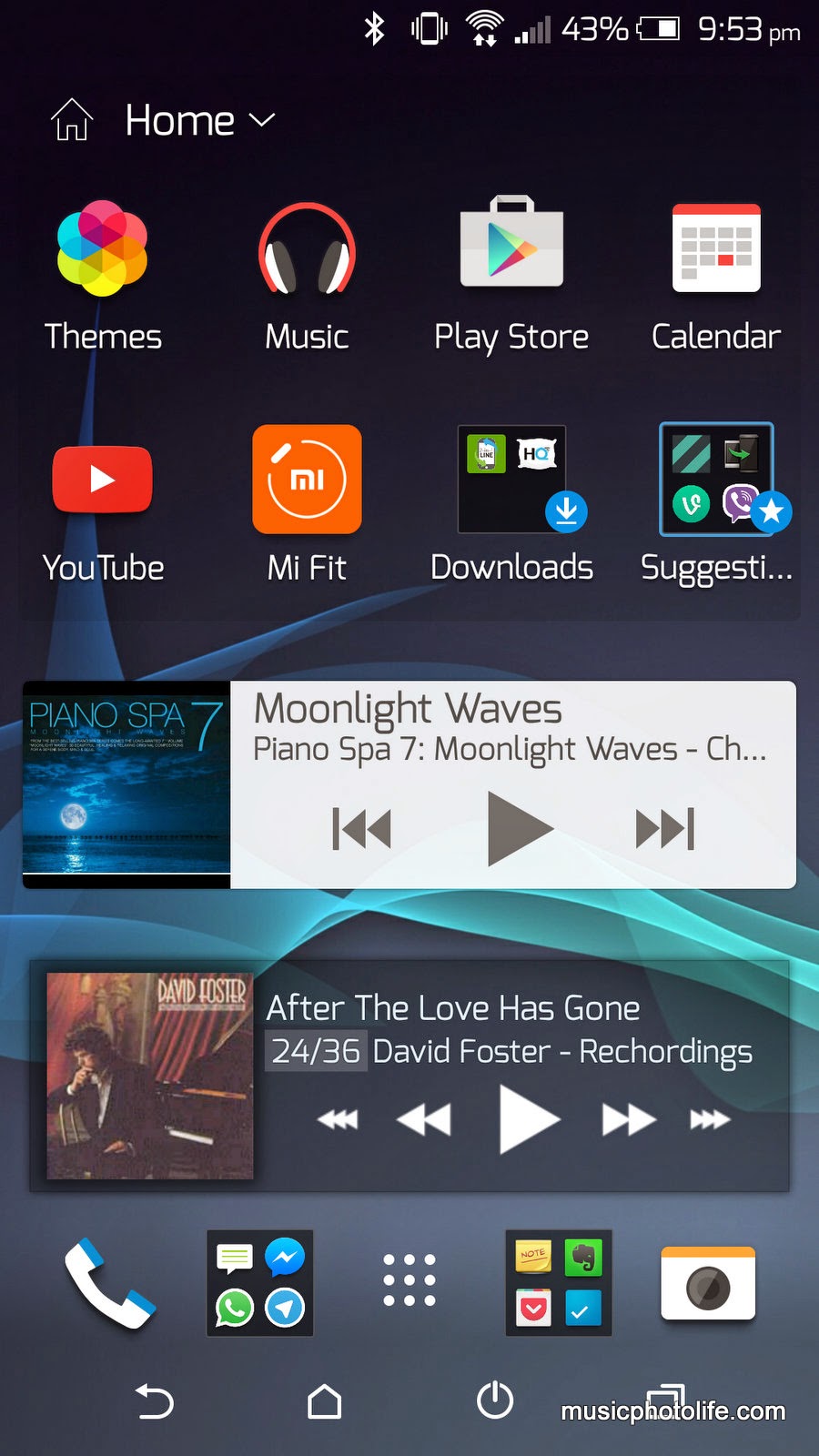 HTC Fun Fit
Not to lose out to the fitness and activity-logging generation of consumers, HTC also introduces their version of tracking your activity, like calories burnt, steps took, via the M9. You can add friends who are also signed in using Google+ or Facebook and compare stats.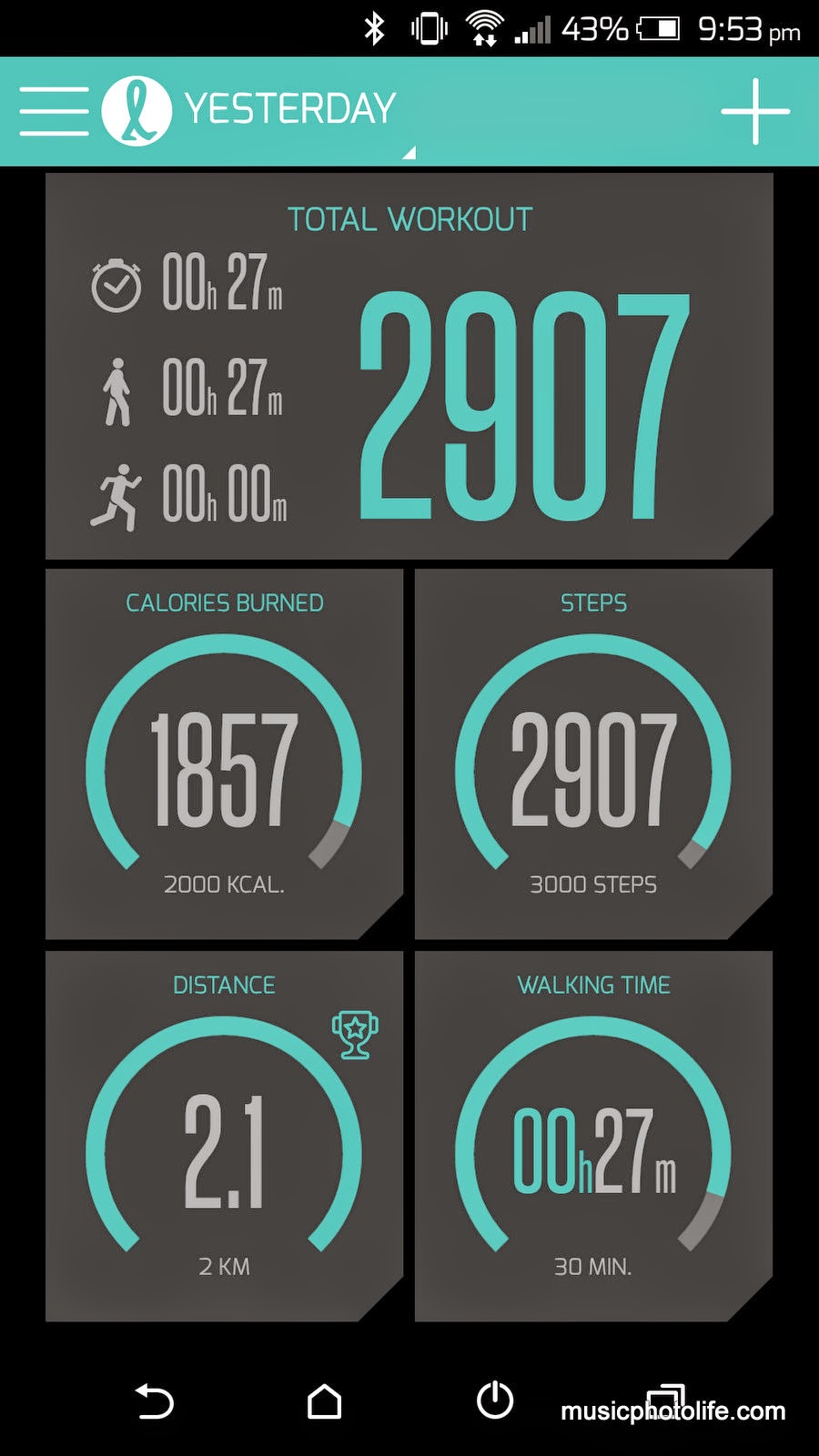 HTC Zoe
Since 2013, Zoe has offered consumers with an easy way to create professional-looking video montages. Since then, many others have emulated this feature, including Google+. It is also easy to share your Zoe creations by uploading to the HTC Zoe site and sharing the link to whoever you want.


Verdict
As a HTC One M8 owner, I am enticed by the new M9 edgier design with more premium finishing details. I like the improved 3GB RAM size and 32GB internal memory so I have less worries over storage. I enjoy the newer HTC Sense 7, offering greater flexibility in customising the M9 look and feel. I continue appreciate the BoomSound which gives me the awesome stereo quality audio that no other smartphones come close.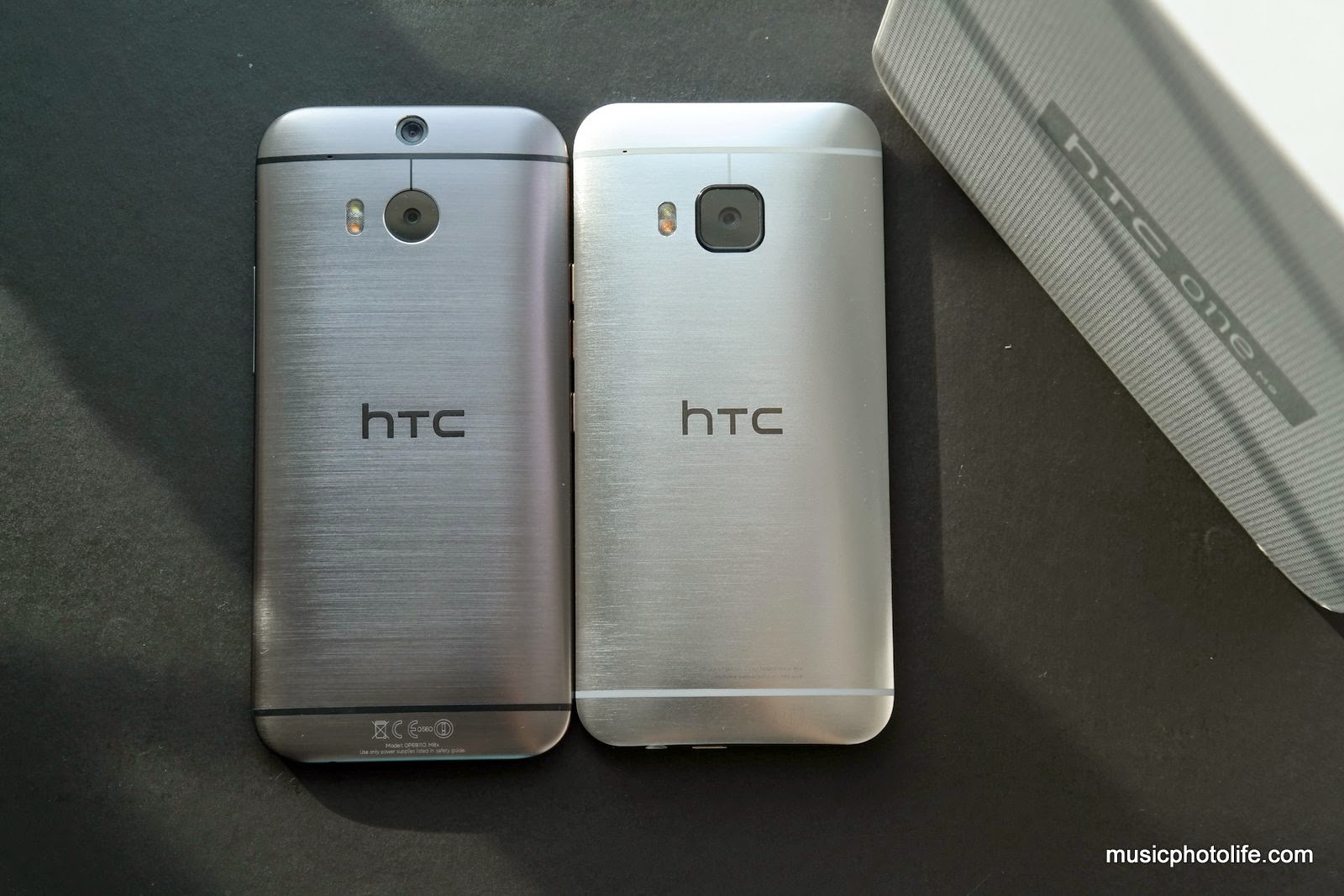 If I were to upgrade, I will get a higher-megapixel rear camera, and while the low-light quality is not better than M8, the front UltraPixel camera delivers the same greatness as the M8 rear camera. I will miss the duo camera that makes background blur editing fun. The battery may improve a little, and it is easier to power up the phone. The UI continues to be just as butter smooth as M8.
For non-HTC readers here, the HTC One M9 will wow you with the unbeatable speaker audio quality and the uncluttered smooth UI experience. The trend of Android devices in 2015 is to run efficiently with fewer application memory hogs, and the HTC One M9 remains the top contender in this aspect.
HTC One M9 is available in Singapore from 2 May 2015 from all telcos, including StarHub.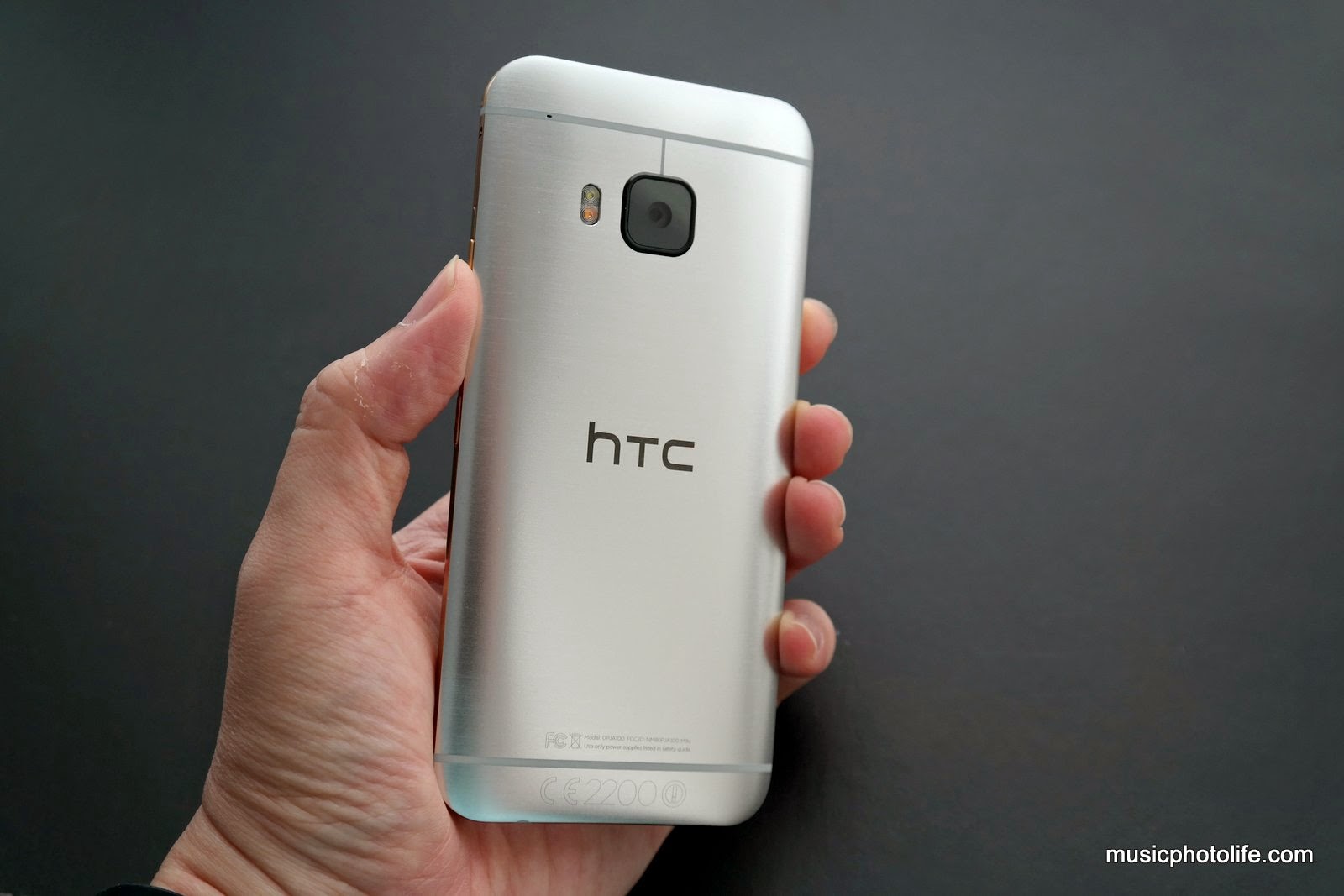 Specs
CPU Speed: Qualcomm® Snapdragon™ 810, octa core 64-bit, 4 x 2.0GHz + 4 x 1.5GHz
Memory

ROM: 32GB / RAM: 3GB
Extended memory: microSD™ up to 2 TB

Sensors: Ambient light, Proximity, Accelerometer, Compass, Gyro, Magnetic, Sensor Hub
Camera

Main camera: 20MP with sapphire cover lens, auto-focus, BSI sensor, f/2.2, 27.8mm lens, 4K video recording
Front camera: HTC UltraPixel™, BSI sensor, f/2.0, 26.8mm lens, 1080p video recording

SIM Card Type: nano SIM
Battery Capacity: 2840 mAh
Talk time: Up to 25.4 hours for 2G/ 21.7 hours for 3G
Standby time: Up to 391 hours for 2G/ 402hours for 3G
Size: 144.6 x 69.7 x 9.61 mm
Weight: 157g
Sound: HTC BoomSound™ with Dolby Audio™
Audio supported formats: .aac, .amr, .ogg, .m4a, .mid, .mp3, .wav, .wma, .flac, .ac3, .ec3, .eac3
Video supported formats: .3gp, .3g2, .mp4, .wmv, .avi, .mkv
Display: 5.0 inch, Full HD 1080p
Network

2G/2.5G - GSM/GPRS/EDGE: 850/900/1800/1900 MHz
3G UMTS: 850/900/1900/2100 MHz
4G LTE: FDD Bands 1,3,5,7,8,20,28. TDD Bands 38, 40, 41

Connectivity: NFC, Bluetooth® 4.1, Wi-Fi®: 802.11 a/b/g/n/ac (2.4 & 5 GHz), DLNA®, HDMI MHL 3.0, CIR, 3.5 mm stereo audio jack, micro-USB 2.0 (5-pin) port
GPS: Internal GPS antenna + GLONASS
Reviewed by
Chester Tan http://musicphotolife.com/
Rating:
4
of 5
MusicPhotoLife.com
Twitter/Instagram: @musicdiary