Creative Outlier Gold - #SGunited
The Upgraded version of Creative Outlier Air.
Black VS Gold.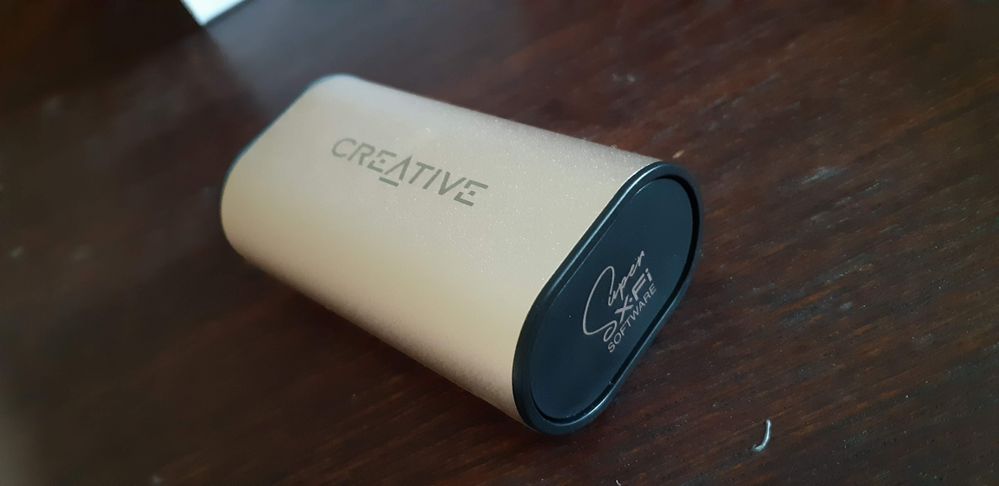 The first thing that appeals to me is the Bass and Battery Life.
Having used bluetooth Over-The-Head earphones most of the time, I'm used to the bass they can provide.
As bigger 'cans' also means longer battery life, those were able to supply me over 30 hours of continuous usage before a need to charge. Huge minus is the heat and sweat you get in Singapore's weather with those.

The Creative Outlier Gold is able to support most of what I missed on those. Less the bulk and the heat.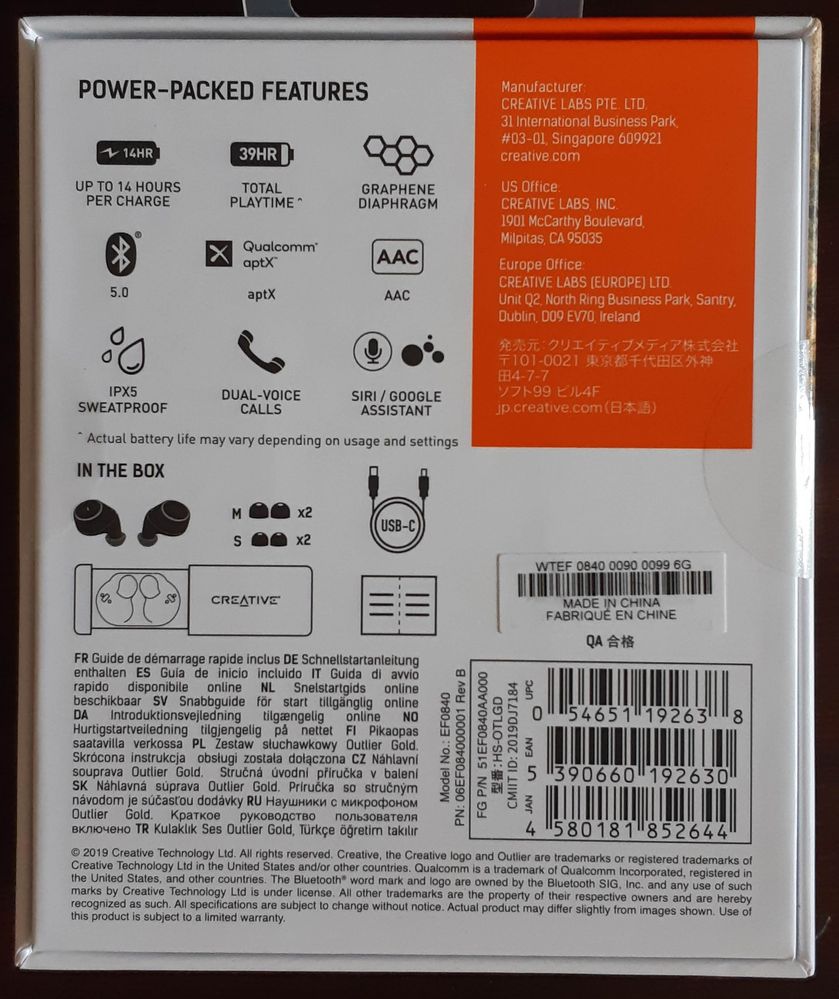 Being IPx5, it's another reason why the earbuds are to stay in my pants. Those who likes to sweat it out will welcome them with open ears. The fit is generally good, but most reviews recommend getting the ear-tips replaced with something thinner and softer. (Not that I can do during 'Circuit Breaker' period)
My left and right canals are slightly different. Right having the perfect fit, but the left side can't really hold the IEM style design in, and I can hear some leak. Might need to try different ear tips.
Although they do not have Active Noice Cancelling (ANC), the design with the right ear tips, have enough isolation from the surrounding ambience noise, even at low volume.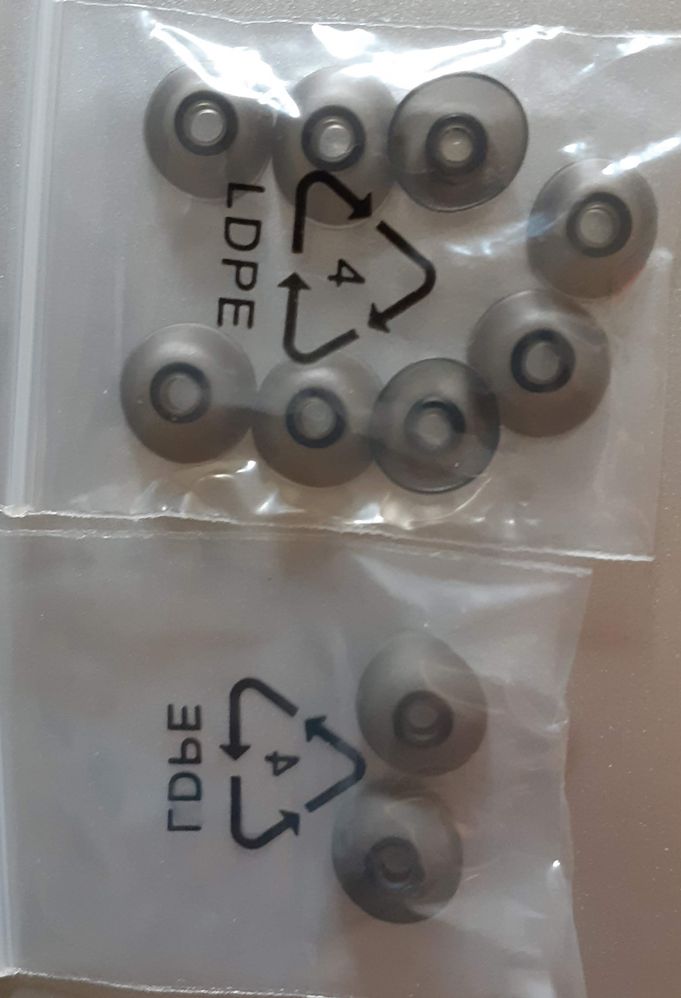 I've tried doing sports with small and slim (cheap) Over-The-Head earphones and they're not really pleasant.... or the smell on them after the session.

The battery can last up to 14 hours (depends on volume settings). I haven't got the need to reach that capacity yet, only tried up to 6 hours usage.... as it's easier and safer to keep them in the case after use.
But it'll be great to be able to try them on on my next long-haul flight.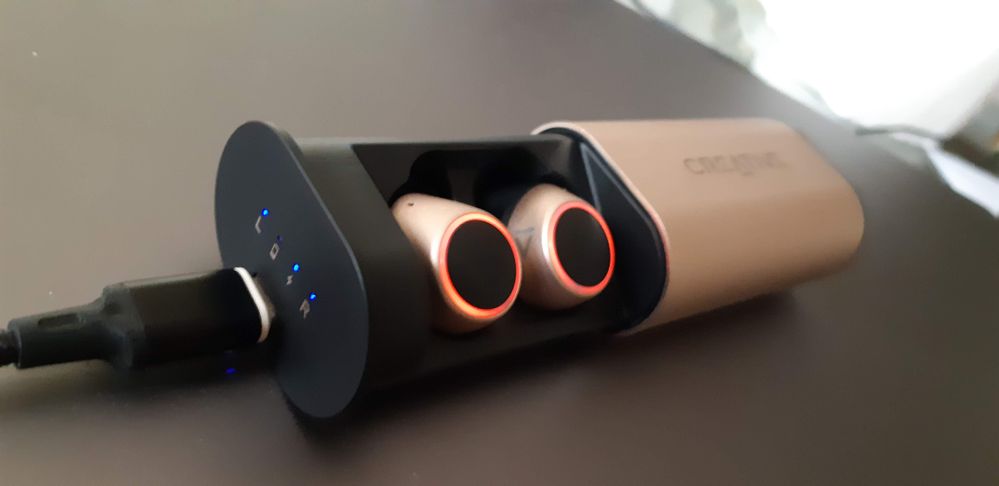 Using those bigger 'cans', I can't get a good angle to sleep on the plane. As you're limited to only one angle, Facing Forward....
With a neck pillow, I can now sleep on the 'side', at least the head can tilt sideways, resting on the ear.
Also with the carrying case, they can go up to 39 hours. So it's at least an additional 1.5 times charge in the case, so most people only need to charge the case once to maybe twice a week.

Listening to music is great with bluetooth ear buds. With the addition of aptX and AAC via bluetooth version 5.0, latency is almost non existence. Watching movies or videos with alot of dialogue will be less painful.
Bluetooth version 5.0 is capable of up to twice the speed of the older Bluetooth version 4.2 and also consume less energy. That's why it's only wise to get Bluetooth version 5.0 peripherals.

Super X-Fi audio is something of a hit and miss. It's only supported for music stores on your phone (for offline use). And must be used with the SXFI App. If you don't mind having a change in your usual app, give it a try and you'll find the difference.
Nope, no Spotify for that.....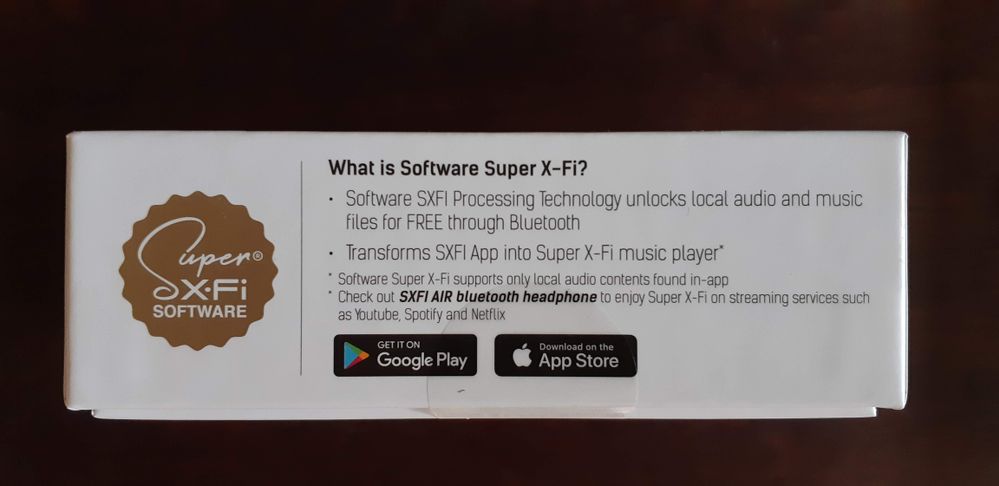 With all the lightweight and the small space needed, that's something travellers will like, 1 cable less for charging. Using Type-C connection should be the only thing all electronics should be using. Even some higher end earbuds do not have that luxury.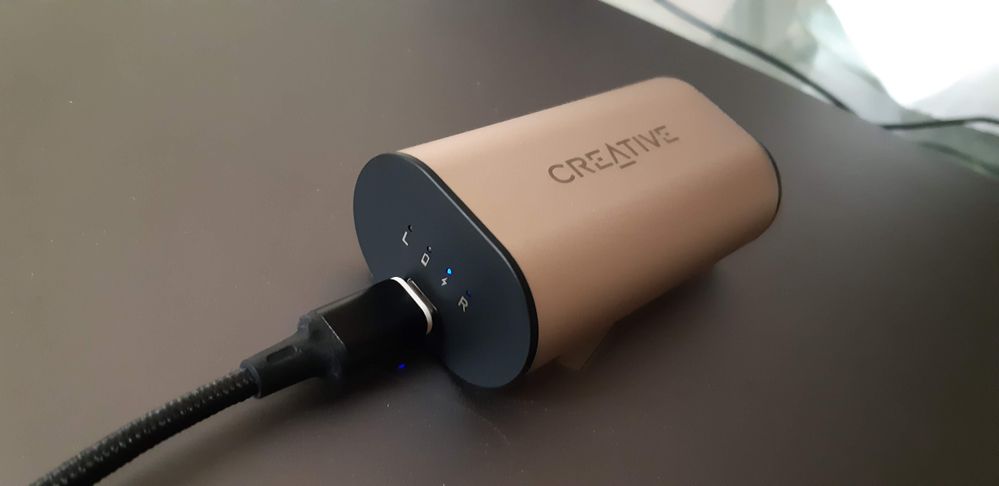 Pairing is easy with the small photo manual.
But if it's your first time using it, there's something to note. The buttons on each earbud need to be physically depressed for actions to be logged. You need to really feel the mechanical click.
It's kind of hard when you have them in your ears
So it'll take some training and getting used to. I just maxed out the volume on them, and use my phone to control.
Occasionally using them to pause a track if I need to get my attention elsewhere.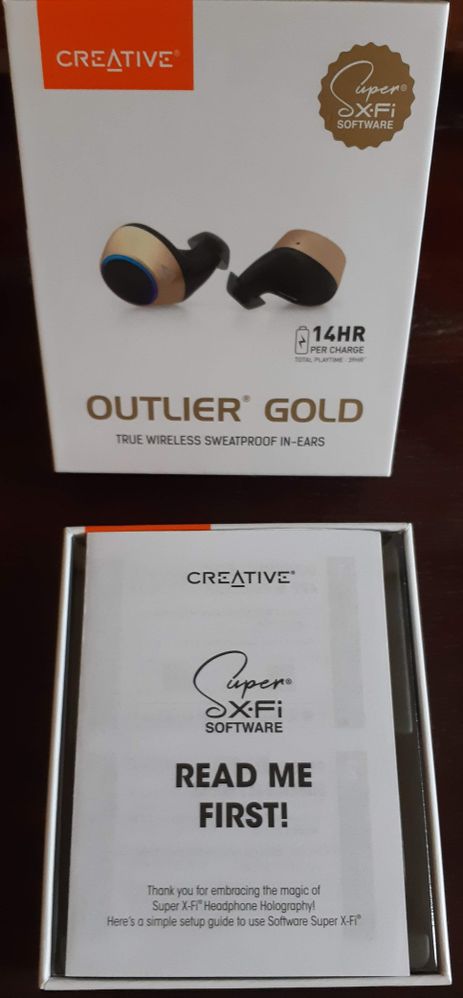 Would it be my daily driver? Definitely.
Bass and battery life suits me.
Can I use it for sports and jogging? Why not. Beats hearing the noisy casual walkers nearby. You can use just 1 side as well.
The Outlier Gold is available on https://sg.creative.com/p/headphones-headsets/creative-outlier-gold, enjoy $30 off when you enter STARBUY GO GO GO promo code <STARBUYGOOG>
Elric Low