What's the difference between StarHub's 1Gbps and 2Gbps broadband plan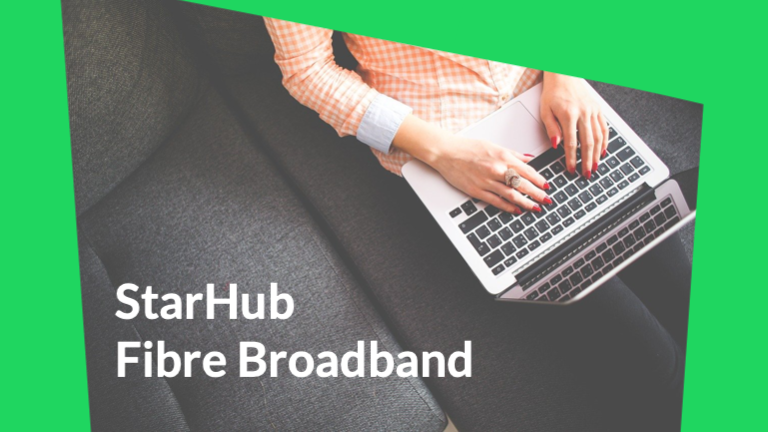 Need help to decide which StarHub fibre broadband should you get between the 1Gbps and 2Gbps plans? StarHub offers the best WiFi coverage at home with its fibre broadband plans.
But there are various factors to consider what's the best internet speeds for a household. It usually depends on the number of users and devices in the residence, as well as the activities you do.
1Gbps Fibre Broadband Plan
The 1Gbps Fibre Broadband plan includes one 1Gbps fibre connection which provides up to 1Gbps download and upload speeds. Plus, there's a free StarHub Smart WiFi unit(s) for new signs up only. With this, you can enjoy the best WiFi coverage at home with no dead spots and faster surfing speeds whenever you surf, stream and play online games.
2Gbps Fibre Broadband Plan
The 2Gbps Fibre Broadband plan consists of two dedicated 1Gbps fibre connections to allow for more bandwidth activities to take place concurrently without compromising on the speed and an optimum Internet user experience.
This means one fibre connection can be connected to a free StarHub Smart WiFi Pro and another fibre connection can be connected directly to a Smart TV, gaming console, OTT, extra router, or computer for dedicated Internet access to extend your WiFi coverage.
Let's look at the benefits between the 1Gbps and 2Gbps Fibre Broadband plans.
1Gbps

Fibre

Broadband plan

2Gbps

Fibre

Broadband Plan

With the improved bandwidth, your Internet connection will bring uniform upload and download speeds. No more lags and buffers whenever you stream videos, do video calls, download large files, and play online games.

Wider WiFi coverage, which means all your connected devices such as laptops, desktop computers, tablets, smartphones, smart TVs, and more will enjoy lag-free connections

The two 1Gbps fibre connections will be helpful under the following circumstances:

If you live in a multi-storey house that requires additional fibre connection on the different levels (extra surface cabling needed).

When there are multiple devices requiring fibre connection, for example, Smart TV, gaming console and a streaming box.

If there is heavy Internet usage by one user and a direct Internet LAN connection ensures sufficient dedicated bandwidth to his or her device. For example, a gamer or a home business owner.
For more information on how to choose the right StarHub Fibre Broadband Plan.
Already made up your mind? Sign up now via our Online Store for fast and reliable home internet!
~ Carla
▬▬▬▬▬▬▬▬▬▬▬▬▬▬▬▬▬▬▬▬▬▬▬▬▬▬▬▬▬▬▬▬▬▬▬▬▬▬▬▬▬▬▬▬▬▬▬▬▬▬▬▬▬
Some of my posts, opinions and views here do not reflect my position and StarHub's opinions.
For account related matter, please seek help from our Customer Service team via
Facebook Messenger.
Have a good idea? Tell us at our
Ideas Exchange!