Stay Connected through your Apple Watch with StarHub's FamilyConnect!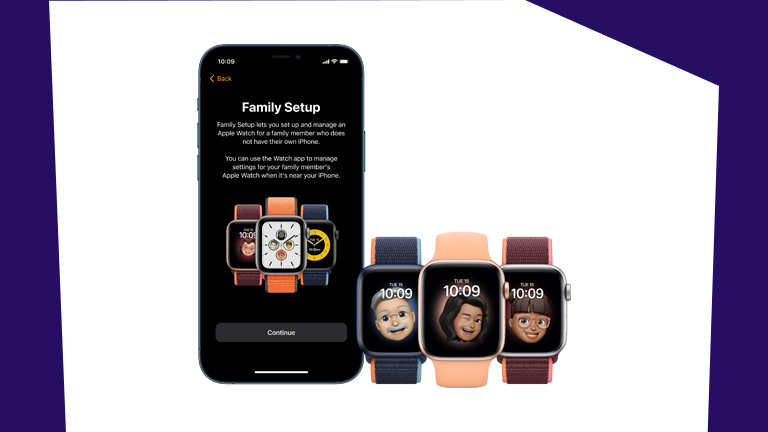 Have you heard about StarHub's FamilyConnect? It lets you use your iPhone to set up and manage your family member's Apple Watch, connecting it to StarHub's mobile network. In fact, StarHub is the first and only telco in Singapore to introduce FamilyConnect service! 
But, what's good with FamilyConnect? Why would you need FamilyConnect?
Suitable for young kids and elderly
If either of your kids or elderly find smartphones too complex, then FamilyConnect is for you! They can stay connected through this service. Basically, the Apple Watch is their phone! They can make or receive calls, text, and even listen to music as well as the other available apps they've downloaded.
Get a dedicated mobile plan and number for each Apple Watch
Through FamilyConnect, parents will have a peace of mind knowing that they can reach their children and older family members through their own phone number. So, you can stay in touch with them through calls and messages anytime, anywhere.
Keep your children focused with Schooltime mode
With the Schooltime mode, it allows configuration of downtime to limit the Apple Watch's features during school hours. However, the user can still call, text and listen to music, all with available app and content restrictions.
Ensure your seniors' safety
If it's impossible for you to accompany your elderly parent who likes to stroll in the park and go out occasionally the FamilyConnect would come in handy. Through this, you can turn on the GPS location tracking to check if your parent is safe and sound. Moreover, you can enable features fall detection, Emergency SOS and high and low heart rate notifications. This will give you the much-needed peace of mind while your loved ones maintain their independence.
Sign up now to FamilyConnect at selected StarHub Shops.
Find out the difference between FamilyConnect and Numbershare here.
~ Carla
▬▬▬▬▬▬▬▬▬▬▬▬▬▬▬▬▬▬▬▬▬▬▬▬▬▬▬▬▬▬▬▬▬▬▬▬▬▬▬▬▬▬▬▬▬▬▬▬▬▬▬▬▬
Some of my posts, opinions and views here do not reflect my position and StarHub's opinions.
For account related matter, please seek help from our Customer Service team via
Facebook Messenger.
Have a good idea? Tell us at our
Ideas Exchange!