Say Hello to StarHub's Mobile+ Plan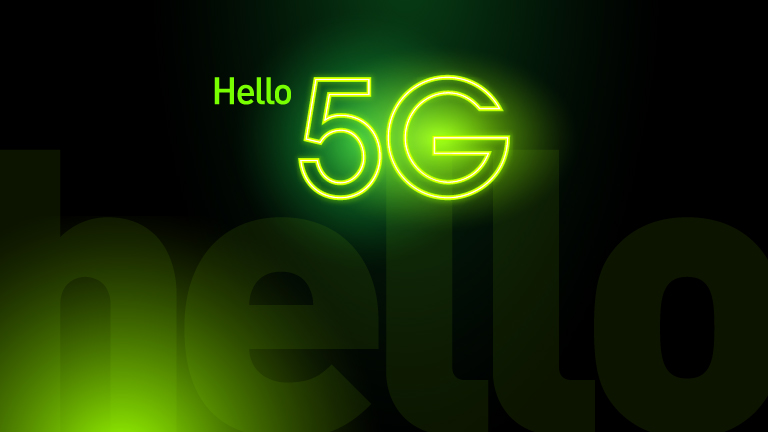 Looking to sign-up or recontract to StarHub's 2-year mobile plans? Our Mobile+ plans let you enjoy our 5G service at no extra cost. With even faster speeds than 4G for surfing, gaming, and streaming! So, what exactly is 5G and how will it benefit us?
Functionally, 5G will enable you to not only enjoy increased mobile data capacity and bandwidth but also ultra-responsive, ultra-low latency for a high quality of service, and the ability to connect a massive number of devices.
But how does 5G benefit our daily lives? With 5G you'll be able to do the following:
Fancy a faster speed than 4G?
With 5G you can enjoy a lightning-fast internet experience and a more stable connection compared to 4G. 5G is designed to reduce latency for faster transmission of data which allows users to send and receive text messages faster, make video calls smoothly, and transfer & download files in an instant time.
Been experiencing video buffering?
In a world where binge-watching movies and series on smartphones are now a norm, it's frustrating when what you're watching stops abruptly to load. Through a 5G connection, buffering could almost cease to exist. You'll now be able to watch your favorite movies and shows without interruptions or loading times.
Isn't it frustrating to get lags when playing games?
Ask any gamer and they'll tell you that the biggest frustration they get when using mobile data is experiencing lags during a mobile match. But thanks to the low latency of 5G, this will be a thing of the past. Your gaming experience will be different with low lag times, more immersive, and interactive.
Want clearer video calls?
Freezing images and delays to spotty audio while on video calls? Say goodbye to that! 5G's faster connections and lower latency will enable virtually seamless real-time video and audio calls. Enjoy crystal-clear voice and super-sharp video calls simultaneously with ultra-fast 5G speeds
Indeed, 5G technology is giving us exciting new opportunities that could change the world.
Sign up or recontract now to our Mobile+ plan via Online Store to experience StarHub's 5G network.
Learn more about StarHub 5G network.
~ Carla
▬▬▬▬▬▬▬▬▬▬▬▬▬▬▬▬▬▬▬▬▬▬▬▬▬▬▬▬▬▬▬▬▬▬▬▬▬▬▬▬▬▬▬▬▬▬▬▬▬▬▬▬▬
Some of my posts, opinions and views here do not reflect my position and StarHub's opinions.
For account related matter, please seek help from our Customer Service team via
Facebook Messenger.
Have a good idea? Tell us at our
Ideas Exchange!