How to Subscribe to Unlimited Weekend Pass?
Wanna get unlimited data on weekends? Then might as well subscribe to Unlimited Weekend Pass, which lets you surf worry-free on weekends and avoid excess data charges. Simply follow these steps to activate the Unlimited Weekend data via My StarHub app.
1. Log in to My Starhub App using Hub iD.
2. In Mobile Tab, select Local and click Add Ons.
3. Scroll down to Other add-ons and click Manage.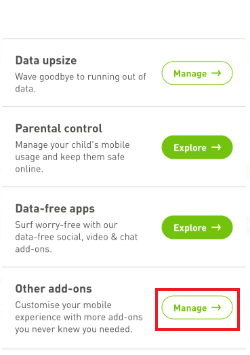 4. Click Add.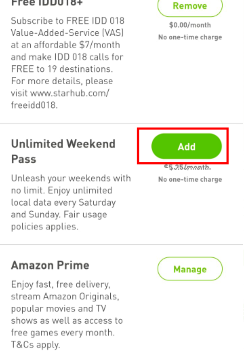 5. Click Review Changes
.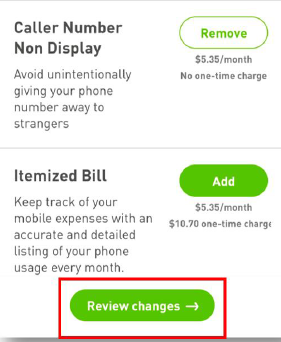 6. Click Submit.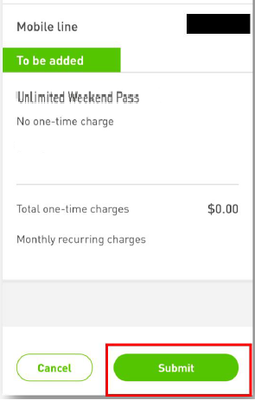 IMPORTANT NOTES:
✅ Upon successful activation, $6 will be reflected on your monthly bill thereafter you can now enjoy free 10GB local data between Saturday 00:00 and Sunday 23:59 (Singapore Time).
✅ Usages beyond 10GB at any time on Saturday or Sunday will be managed at the speed of 1Mbps.
✅ You can view the breakdown of your daily usage, which includes Unlimited Saturday and Sunday Local Data Usage on My StarHub App.
~ Carla
▬▬▬▬▬▬▬▬▬▬▬▬▬▬▬▬▬▬▬▬▬▬▬▬▬▬▬▬▬▬▬▬▬▬▬▬▬▬▬▬▬▬▬▬▬▬▬▬▬▬▬▬▬
Some of my posts, opinions and views here do not reflect my position and StarHub's opinions.
For account related matter, please seek help from our Customer Service team via
Facebook Messenger.
Have a good idea? Tell us at our
Ideas Exchange!