How to add Itemized Bill to your StarHub mobile service?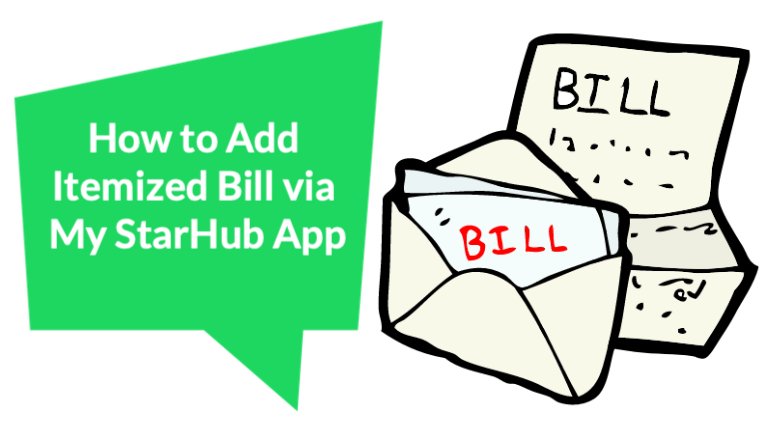 Do you need to view your detailed phone bill? You can do that by adding the Itemised Bill Value-Added Service (VAS). This VAS will help you keep track of your mobile expenses with an accurate and detailed listing of phone usage such as calls, SMS, and data every month.
However, please note this is only applicable for StarHuh mobile services, not for Home services.
| | |
| --- | --- |
| One-time charge | Monthly subscription |
| $10.70 (with GST) | $5.35 (with GST) |
You can add the Itemized Bill VAS via the My StarHub App. Simply follow the steps below.
STEP 1: Log in to the My StarHub App using your Hub iD.
STEP 2: Under the Mobile tab, tap on "Add-ons."
STEP 3: Scroll down to "Other add-ons" then tap "Manage."
STEP 4: Tap the "Add" button for the Itemized Bill Vas.
STEP 5: Then click pm "Review changes" to review the selection.
STEP 6: Lastly, click "Submit" to confirm.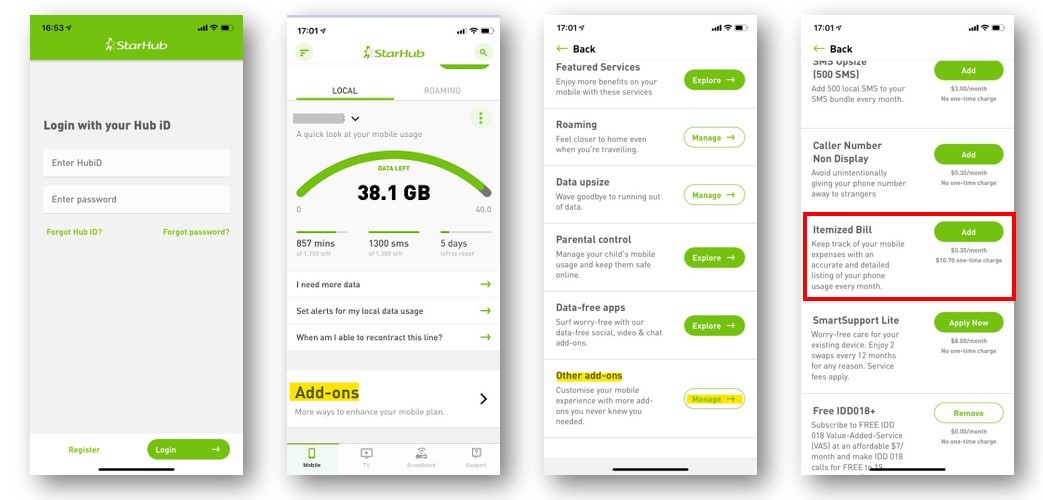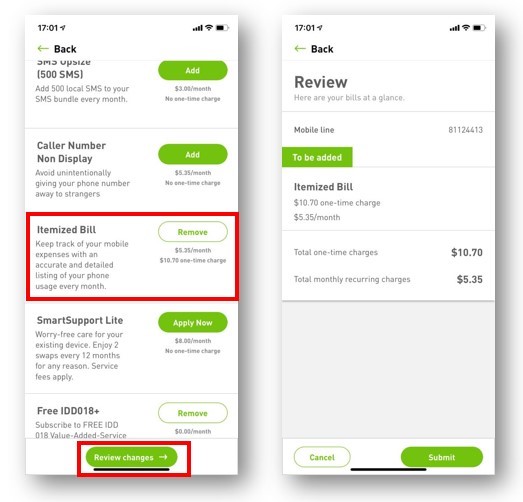 Voila! You will now receive an Itemized Bill. However, do note this will only take effect from the next bill cycle, and it is not prorated.
IMPORTANT NOTE!
If you opt to add the Itemized Bill Vas via our Customer Support, you will incur an Agent Assisted Fee of $10.70 (inclusive of GST) for its activation.
~ Carla
▬▬▬▬▬▬▬▬▬▬▬▬▬▬▬▬▬▬▬▬▬▬▬▬▬▬▬▬▬▬▬▬▬▬▬▬▬▬▬▬▬▬▬▬▬▬▬▬▬▬▬▬▬
Some of my posts, opinions and views here do not reflect my position and StarHub's opinions.
For account related matter, please seek help from our Customer Service team via
Facebook Messenger.
Have a good idea? Tell us at our
Ideas Exchange!