How to Activate FamilyConnect?

StarHub is the first in Singapore to introduce a cellular offering for Family Setup which allows children and older family members of the household who do not have iPhone to enjoy the Apple Watch experience through the FamilyConnect plan. So, if you've subscribed to FamilyConnect, here's how you can set up FamilyConnect.
STEP 1: Before you activate FamilyConnect, please turn on Bluetooth on your Apple Watch and iPhone, thereafter, pair the Apple Watch to your iPhone.
STEP 2: Open the Watch app on your iPhone and select "Set Up for a Family Member".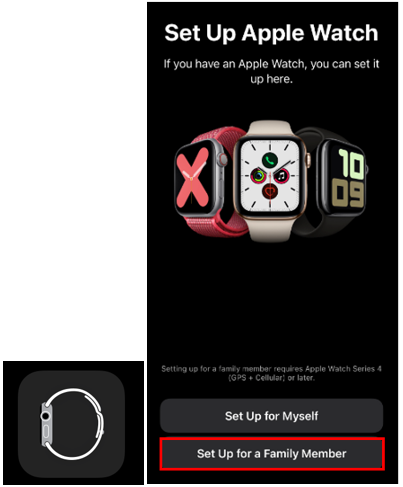 STEP 3: Once you're done pairing, open the Apple Watch App on your iPhone. Select "Mobile Data".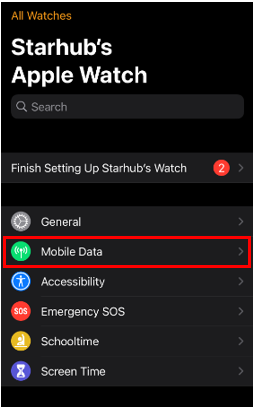 STEP 4: Select "Set Up Mobile Data".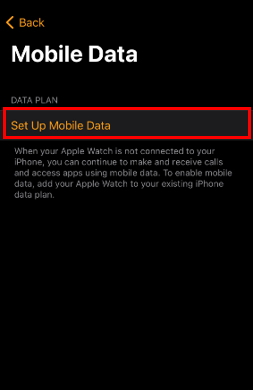 STEP 5: Enter your NRIC/FIN to verify you are the subscriber of the mobile line.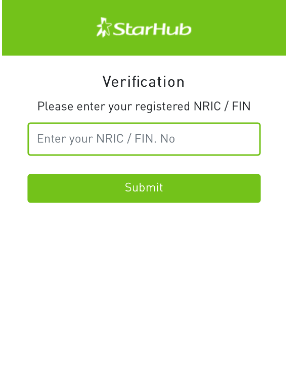 STEP 6: Select the mobile line you wish to activate on your Apple Watch.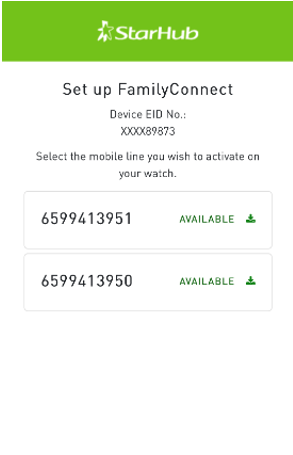 STEP 7: All done! You have successfully activated FamilyConnect for your Apple Watch.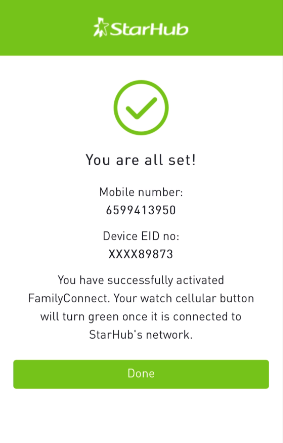 STEP 8: Your Apple Watch will automatically connect to the StarHub network if there are no known WiFi networks nearby. You can check the cellular connection from the Control Center on your Apple Watch.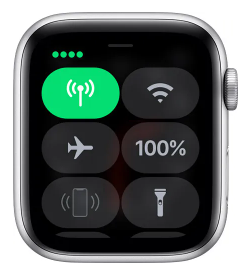 NOTE: If the cellular button turns green, it means your Apple Watch is connected to the StarHub network.
For more information about Family Connect, please refer here.
~ Carla
▬▬▬▬▬▬▬▬▬▬▬▬▬▬▬▬▬▬▬▬▬▬▬▬▬▬▬▬▬▬▬▬▬▬▬▬▬▬▬▬▬▬▬▬▬▬▬▬▬▬▬▬▬
Some of my posts, opinions and views here do not reflect my position and StarHub's opinions.
For account related matter, please seek help from our Customer Service team via
Facebook Messenger.
Have a good idea? Tell us at our
Ideas Exchange!