Are you a heavy mobile data user?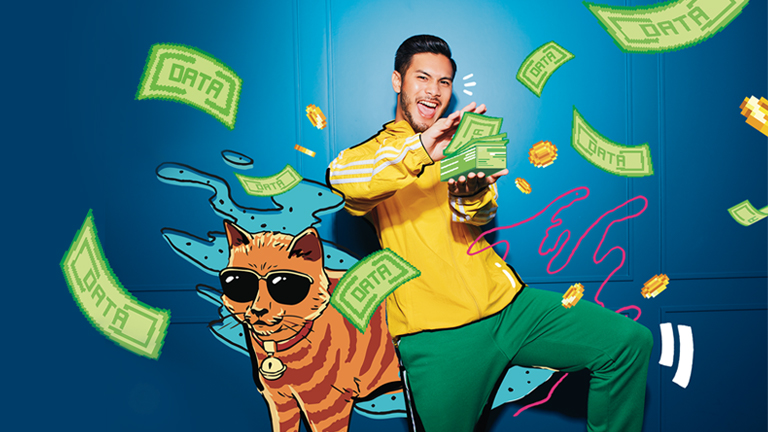 Data allowance is now the most important part of a mobile plan. Phone calls and texts have taken a back seat since more people are using messaging apps, while web browsing, streaming, and even working using your phone is something more people have been doing.
Although the cost of data continues to drop, it's still vital that you have enough data especially if you don't want to pay for excess data charges.
As such, StarHub recommends subscribing to data add-ons that give your mobile plan a boost.
50GB

with Worry-free data

for $20

10GB

Data Upsize

for $10
No hidden fees
This data add-on comes with no activation and early termination fees. The best part, it's easy to sign up for this anytime you need more data for your consumption.
No excess data charges
No more worrying about excess data charges! With this, you can surf endlessly without ever paying for excess data charges.
4G+ speeds
Enjoy 4G+ speeds for the bundled data. Usages beyond the bundled data will be managed at 1Mbps and you will be able to enjoy data at the 4G+ speeds from 0000hr on the 1st day of your next billing cycle.
How to subscribe to these data add-ons via My StarHub App?
STEP 1: Log in to the My StarHub App with your Hub iD.
STEP 2: Under the Mobile tab, go to "Add-ons."
STEP 3: Select "Data upsize" by tapping on the "Explore" button.
STEP 4: Tap on "Get Started" and then choose the data upsize you want to add.
STEP 5: Review the changes then click "Confirm."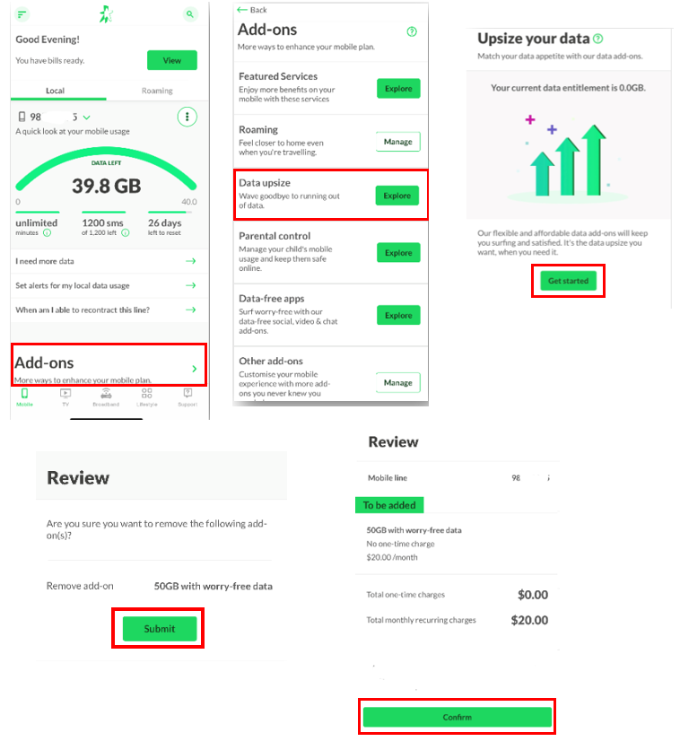 ~ Carla
▬▬▬▬▬▬▬▬▬▬▬▬▬▬▬▬▬▬▬▬▬▬▬▬▬▬▬▬▬▬▬▬▬▬▬▬▬▬▬▬▬▬▬▬▬▬▬▬▬▬▬▬▬
Some of my posts, opinions and views here do not reflect my position and StarHub's opinions.
For account related matter, please seek help from our Customer Service team via
Facebook Messenger.
Have a good idea? Tell us at our
Ideas Exchange!