Data points not working - need advice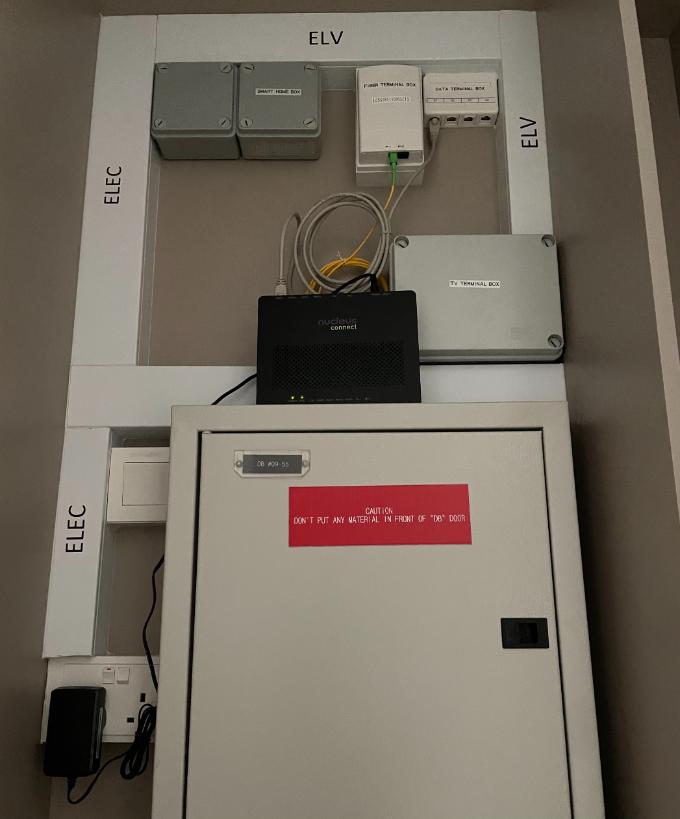 I've installed fibre broadband recently and used my own router.
refer to attached photo - the grey cable is connected to port 1 on the modem as set up during the installation.
I then proceeded to plug in my router to my data point which is not in the same location as my modem.
My router is online but there is no internet.
question 1 - is my set up incorrect? Can my router be in a different location from my modem?
in order to have internet via wifi, I disconnected the grey cable from port1 and connected my router Ethernet cable to port 1 instead. This works and I can then connect to the internet via wifi.
Question 2 - what must I do in order to have internet via the data points I have installed around the house?
I tried to plug in my Ethernet cable to the datapoints but there is no internet.